Wat Chedi Sao Lang 'Graciously stood out Temple with 20 stupas'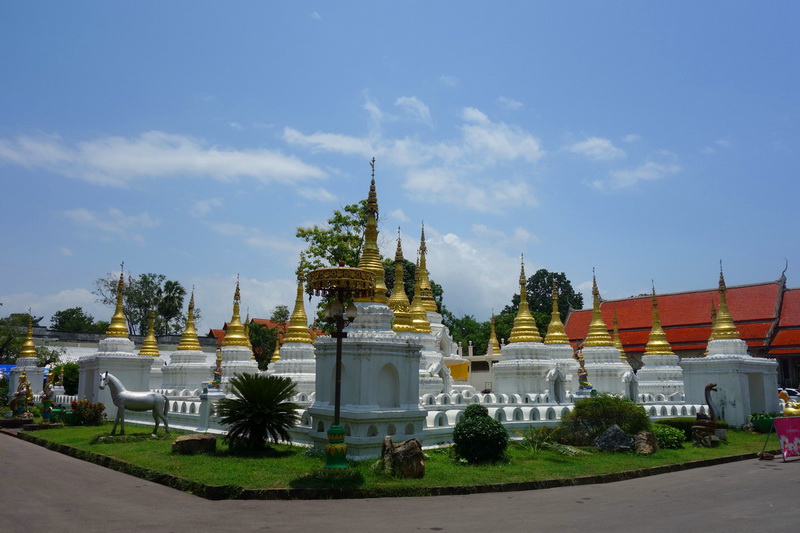 The name 'Wat Chedi Sao Lang' is means "The Temple of Twenty chedis" (pagoda) and one look at the 20 stupas in the temple courtyard makes it easy to understand the origin of the name. The beginning of the temple itself is unclear. A legend recounted at the temple says that two monks from India came to the area about 2,000 years ago to spread the teachings of Buddha. A local prince was impressed and asked each of the monks for ten hairs. He then built the temple, placing one hair in each chedi.
Wat Chedi Sao Lang is another good temple to visit in Lampang. But what do you know about it? If you haven't heard anything about it before, here are several things that you should know before visiting it. With those, you will have more fun with your trip.
5 Things you need to know before visiting Wat Chedi Sao Lang
According to the amulets of Haripunchai that have been found, the temple is probably over 1,000 years old. Anyway, the precise year of establishment can't be told.
Chedi Sao Lang temple is well-known for its white pagodas. These pagodas are decorated in Lanna-Burmese style. They stand near each other and look glorious like some kind of pearl. Some people believe that there are Lord Buddha's relics inside. Not only that, they say if you can count those pagodas as 20 ones, good luck will come to you.
There is a small museum at Chedi Sao Lang temple. The museum is in fact a pavillion and contains many antiques.
Phra Chao Tan Chai, a respectable Lord Buddha statue of Lampang, is located in the vihara of the temple. You may want to pay respect to for your own good fortune.
Lastly, to visit a temple, including this temple, you need to dress politely. No shorts. No slippers. No sleeveless shirts. You can take photos, but be careful at some parts of the temple you visit. Also, always behave yourself good all the time. Try to maintain your good manner. Remember, a temple is a holy religious place.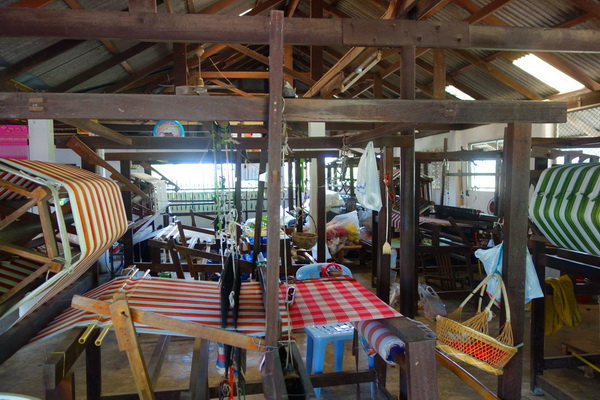 It wouldn't be worth going all this way just to see the chedis but you can take in the more spectacular Wat Phrakaewdontao on the way.
How to get there
Chedi Sao Lang temple is located in Muang County of Lampang. Use Rassadapisek Bridge as usual. Cross it and keep going until you see the intersection of animal-slaughter factory. Switch to the Highway No.1035 by turning right. Then pass Trilak Cemetery for about 1.5 kilometre. Turn left for the last time and continue straight for about 1 kilometre. Finally, you will find the temple or you can contact us to arrange the private tour package for 1 day visit.
Opening hours and Entrance fee : Opens daily from 8 am until 4.30 pm. Admission is free.
Note : Wheelchair user is accessible
Our services :
To visit Wat Chedi Sao Lang, you can combine this program.