Wat Phra That Cho Hae 'A religious place for all family members'
Speaking of temples in Phrae that suitable for family members to go on a holiday and spend some blessed time together, this following one can never be ignore.
Wat Phra That Cho Hae is a very old temple. With that reason, if you have children, you may want to grab their hands and take them to learn about history at this temple. If your parents are getting old, you can take them there, in order that they can relax their minds.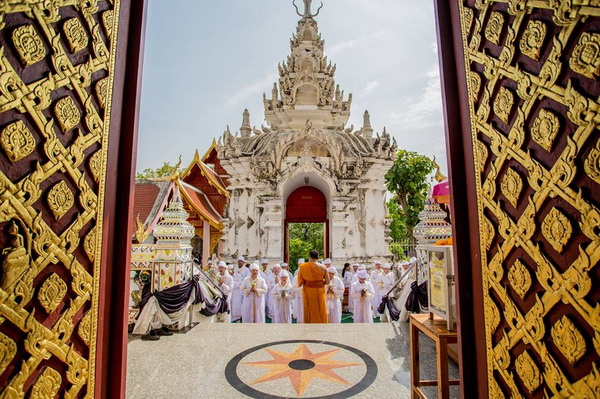 There is a traditional festival at this temple. It's called 'Phra That Cho Hae Worshipping'. Annually, it's held for about 7 days and 7 nights. You can follow for the exact dates on the internet. This festival is good. There are large parades walking around. There are some traditional dances and sermon giving. Every families should have at least a chance to join all these.
Beside of the festival, you will want to take everyone's hands, take off, and see those stunning architectures inside the temple. You should enjoy taking a lot of photos for your children and other people in your families.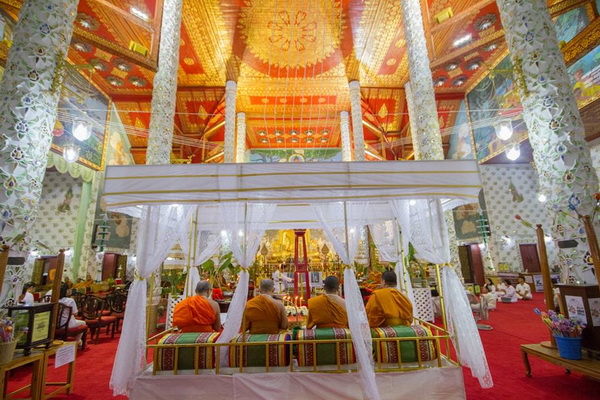 There are a bunch of valuable things, for examples…
Phra That Cho Hae : The Buddha's relics is specially for people who were born in year of the Tiger. It's believed that if you bestow a silk fabric of 3 colors upon it, it should give you a power of self-defence. You will be kept safe from your enemies and various dangers.

Luang Pho Cho Hae :

This is in fact a principle Lord Buddha statue in the ubosot. It's decorated in Lanna style. You and your family will want to pay respect to before leaving the temple.

The Lying-Down Lord Buddha statue :

This is a very respectable Lord Buddha statue of Phrae villagers. It's located just before Phra That Cho Hae.

Phra Chao Mai Sak :

This Lord Buddha statue is made of golden teakwood.

The Naga-shaped stairway :

There are 4 sides of Naga-shaped stairways at the temple.

The tablet :

The tablet tells the history of the western stairway establishment.

The garden :

This garden is quite large. There are over 1,000 types of trees there. It's good to be the background of your portrait photography. You can even sit there and relax yourself.
How to get there
Wat Phra That Cho Hae is located on a hill in Muang County of Phrae Province. Toget there, you can just start your trip from Ban Tung Intersection. Go straight to Cho Hae Road, keep going. You will pass Phrae Hospital, Phrae Airport, Lao Village, Na Jak Village, Tae Village, and Mung Village. The whole trip only takes about 9 kilometres to reach the temple. Nother way for more comfortable, Most hotels or Travel Agency in Chiang Mai and Phrae will be able to book the private tour or the car rental with driver for you.
Opening hours and Entrance fee : The temple opens daily during daylight hours. Admission is free.
Note : Wheelchair user is accessible for ground temple.
Wat Phra That Cho Hae Map