Attractions in Phayao province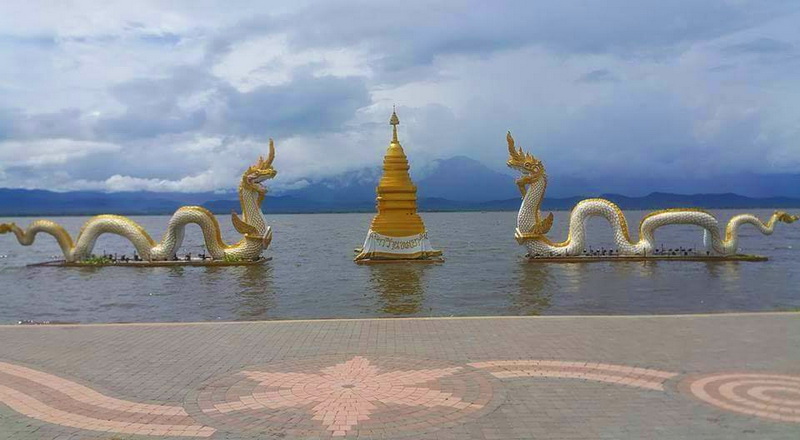 If you have been to many provinces in northern Thailand, but haven't been to Phayao before, then why don't you give it a try?
Phayao province is located on the upper part of northern Thailand. Its north connects to Chiang Rai Province. The south connects to Lampang Province and Phrae Province. The east connects to Nan Province and Chaiburi, Laos. The west connects of Lampang Province.
Phayao mostly consists of high mountains, which are normally 300-1,500 metres higher than the sea level. The whole area of the province is about 6,335.060 square kilometres large.
For the weather, there are 3 seasons in Phayao. The summer starts from March to April with 32 degree Celcius as the highest temperature. The rainy season starts from May to October. The cold season starts from November to February with 0 degree Celcius as the average temperature. At this point, you need to choose a proper season that you want to go on a vacation. There isn't certain suggestion for this.
If you go to Phayao, ones of the greatest things are forests. There are lots of forests in Phayao, all of which are mostly mixed forest and deciduous dipterocarp forest. There are lots of rare trees, including the super expensive teakwood. If you want to see these forests, just go to any national park, probably Doi Phu Nang National Park, Phu Zang National Park, Mae Pim Forest National Park etc.
Phayao is also a town with gorgeous temples. Give yourself a chance to see some of these temples, for examples, Wat Sri Khom Kham, Wat Tilok Aram, Wat Phra Nang Din, Wat Nanda Ram, Wat Phra That Chom Tong etc.
And the most important place, the highlight of the town, to be precise, is Kwan Phayao, the largest fresh lake in northern Thailand. You should go there for sightseeing, biking, eating, and doing exercise in the park.
Another good parts of Phayao is the atmosphere. Wherever you go, you should feel comfortable. Most areas are traditional and natural. There aren't large buildings or large factories that release polluted smoke. It's a nice province to go on a vacation with people whom you love.