Phu Sang National Park 'Feel the beauty of Phu Sang Waterfall.'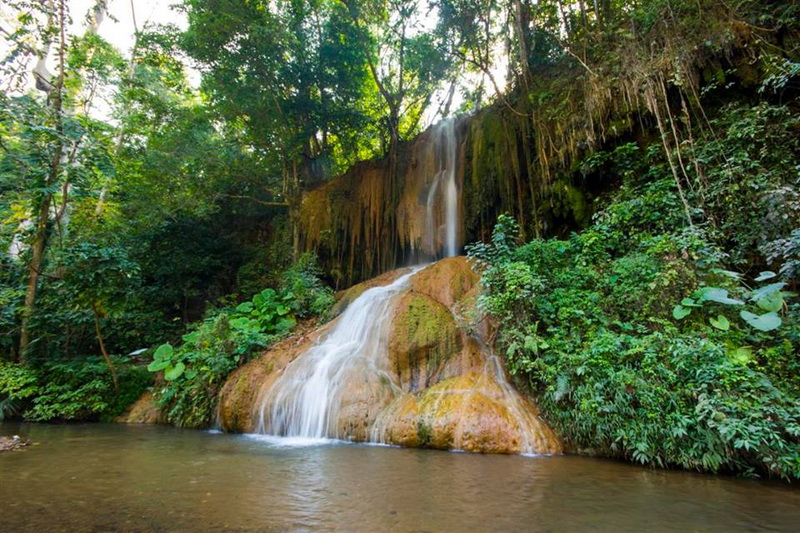 Visiting a waterfall is surely an activity that many people love. Cool water drizzle will make us feel better when we're nervous.
If you're looking for a choice, we have a nice one to suggest to you. It's a nice national park.
Phu Sang National Park is where Phu Sang Waterfall is located. The waterfall is small, but absolutely gorgeous and relaxing. The water flows all year round with 35 degree Celcius as the average temperature. You are allowed to get in the water and swim. The water is safe for you, as there is not sulphur. You can play in the water even during cold season. However, if you have kids, don't let them play the water alone. Be with them all the time and don't let them swim away too far.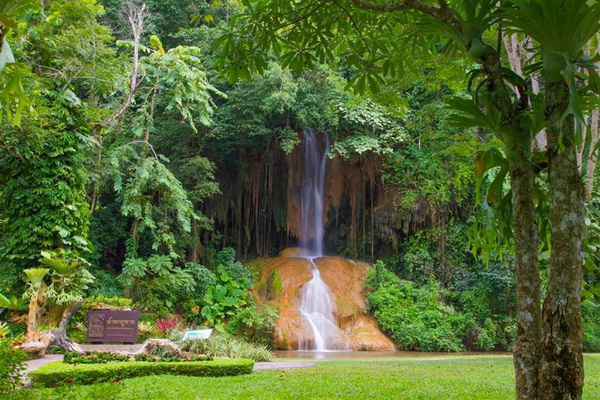 Geography
The are consists of mountain range, about 440-1,548 meters above sea level, close to the border of Lao, is the source of water of Lao River, Ngao River, Puea River, Bong River and Yuan River, which go to maintain the plantation of Chiang Kham District.
Climate
There are three seasons in Phu Sang National Park.
Rainy season – from May to October
Winter – from November to January
Summer – from February to April
Flora and Fauna
The forest consists of semi-evergreen forest, mixed forest and montane forest. And the plants are Yang, wild champak, Malabar ironwood, baleric myrobalan, cinnamon tree, pine, Heang (a kind of Dipterocarpus obtusifolius), eng, Burmese ebony, ironwood, Tabak (a kind of Lagerstroemia), Ceylon Oak, Teak wood, Sela (a kind of Lagerstroemia), Chittagong wood, ingyin, Siamese sal, myobalan wood, wild mango, Makhaa mong, many kinds of bamboo and grass, etc. The animals found are mountain goat, deer, barking deer, mouse deer, monkey, wild boar, langur, hare, wild cat, porcupine, palm civet, civet, squirrel, Asiatic wild dog, and many kinds of birds.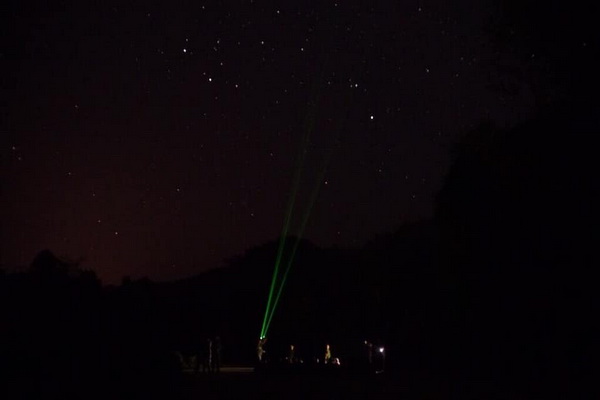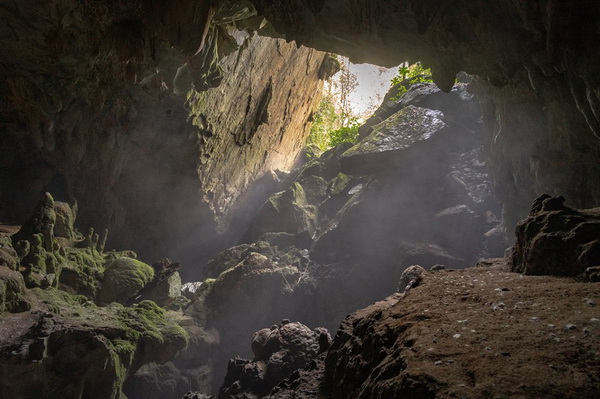 Beside of the waterfall, there are still many amazing things at the national park.
Phu Chom Dao

: This is the most perfect spot to see the sunrise. Try to get up early in the morning and get there. It looks beautiful.

Doi Pha Dam

: This is a large mountain. It's about 1,069 metres higher than the medium sea level. If you can get up there, you will have the most perfect sightseeing ever. You will look around and see everything from a great distance.

Nature Exploring

: If you want to have a leisure exercise, you can go hiking. There are several routes for you to choose. You will walk, move your body, while looking at trees around you. It will be fun and relaxing. Just be sure that you are in perfect health. You shouldn't do this activity if you have a heart disease, bone disease, or get exhausted easily.

Camping

: Of course, you can have a camp there. There are several shelters and camping grounds, where you can take out your own tent. Camping is fun and a perfect activity for every families.

Restaurant

: Don't worry about what you'll eat. There's a restaurant at the national park. Feel free to go and eat. You won't get straving. However, if you're always get hungry in the middle of night, you need to prepare some snack or instant food too.

The Sunset

: Before doing your evening activities, you will want to watch the sunset from the position of your shelter first. The sunset can be watched from any position of the national park and it looks beautiful, no matter what.

Meeting Rooms

: For any working group that wants to hold a meeting trip, there are meeting rooms at the national park. If you want to use them, you need to contact the office of the national park.
Other Information
Phu Sang National Park mostly consists of high mountains. The north connects to Toeng County, Chiangrai Province. The south connects to Chiang Kham County, Phayao Province. The east connects to Lao. The west connects to Phu Sang Sub-district.
For seasons, there are 3 different seasons there. The rainy season starts from June to September. The cold season starts from October to February. Finally, the summer starts from March to May.
There are 5 different types of forest at the national park, consisting of minxed forest, dry dipterocarp forest, hill evergreen forest, dry evergreen forest, pine forest. For animals, there are quite many, for exaples, monkeys, wild chickens, birds, snakes, deers etc.
Admission Fee
:Thai Tourist: Adult: 20 Baht, Child: 10 Baht
:Foreign Tourist: Adult: 100 Baht, Child: 50 Baht
How to get there
The address of the national park is 146, Area 8, Phu Sang District, Phu Sang County, Phayao Province.
It's about 96 kilometres away from the heart of Phayao. In order to get there, you must be patient. You need to look for the Highway 1021(Phayao-Dok Khan Tai-Jun-Chiang Kham) and keep driving. Or you can start from Chiang Kham County too. You just have to turn right to the Highway 1093 before reaching Phu Sang Wittayakom School. Then you go pass Phu Sang County Office.
You can also start your trip from Chiang Rai. The whole trip will take about 100 kilometres. You need to follow the Highway 1021.
If you don't want to drive, you can get a bus from Phayao to Chiang Kham instead.
Phu Sang National Park Map