Phra That Chom Tong Temple 'An ancient temple of Lanna'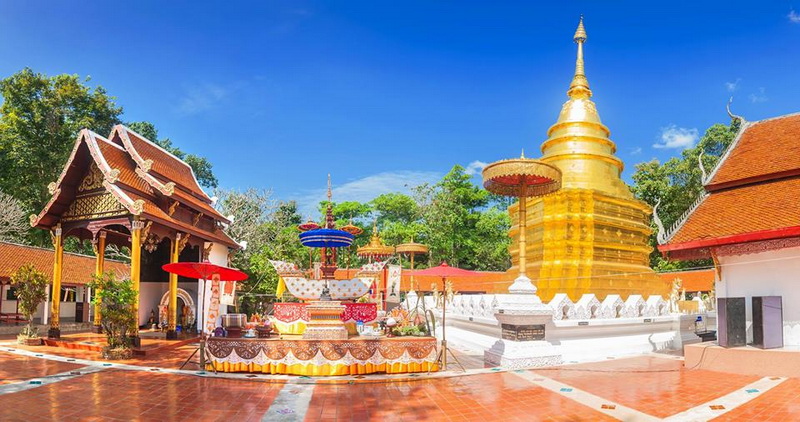 Here is another top-visited attraction in Phayao Province. For Phra That Chom Tong Temple, it's a beautiful temple that you should never miss. Let's feel the touch of how gorgeous Lanna art is.
Phra That Chom Tong Temple is located on Doi Chom Tong, somewhere around Kwan Phayao Lake. The highlight of temple is the olden chedi called 'Phra Thta Chom Tong', which is a Lanna chedi of 30 metres height based on 9-metre-wide platform. It looks just gorgeous. The whole chedi is covered in golden color. Around the base platform, there are carvings of the 12 zodiacs. The carvings are neat, as they are Thai art.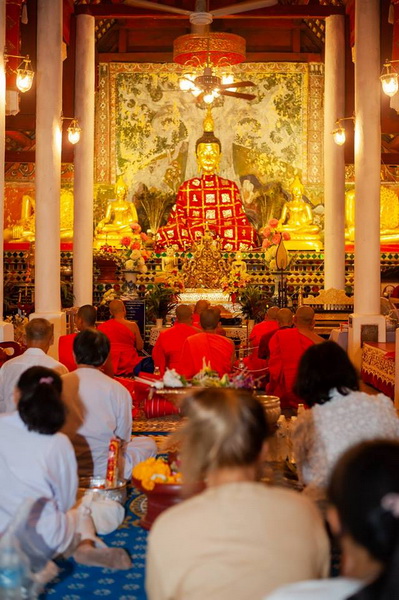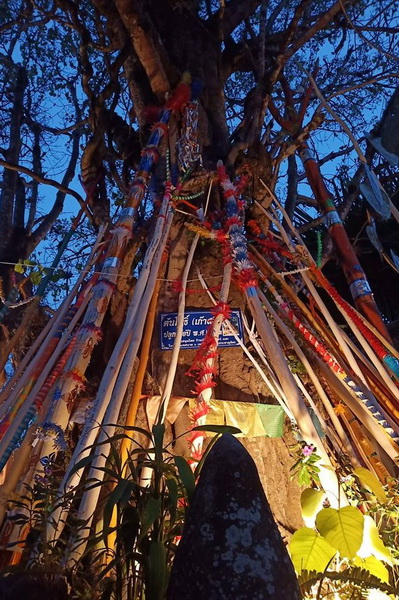 The legend says, once upon a time, Lord Buddha himself travelled to Phu Kham Yao Town to spread Buddhism. He stayed on a mountain on the north of Nhong Aiang. He gave a part of his hair to Phra Chao Asok, in order that it will be stored in the cave on the mountain. But Phra Chao Asok give the hair to a goldsmith instead. Then the goldsmith buried the hair under a well, which is over 70 metres deep. Then he created a pagoda to block the hole. Time went by, Kruba Sri Wichai, Kruba Kaew, and Kruba Panya helped each other to renovated the pagoda, until it became a beautiful one like you see.
However, parts of Lord Buddha's relics stored inside the pagoda nowadays are his hair and left hand. They have been stored inside the pagoda for centuries.
Feel free to take a walk around the temple. There are gardens and trees, which will be good for mind relaxing and photography.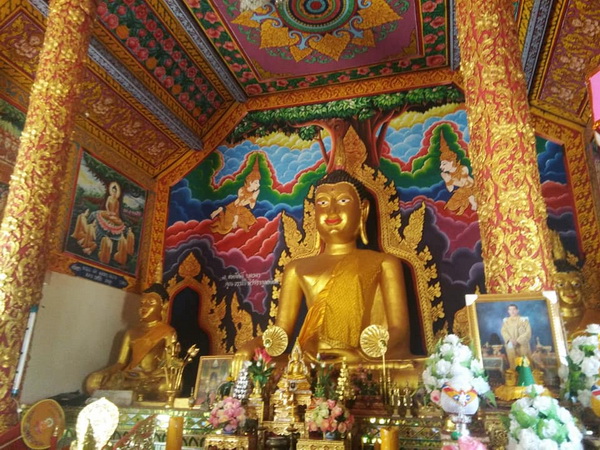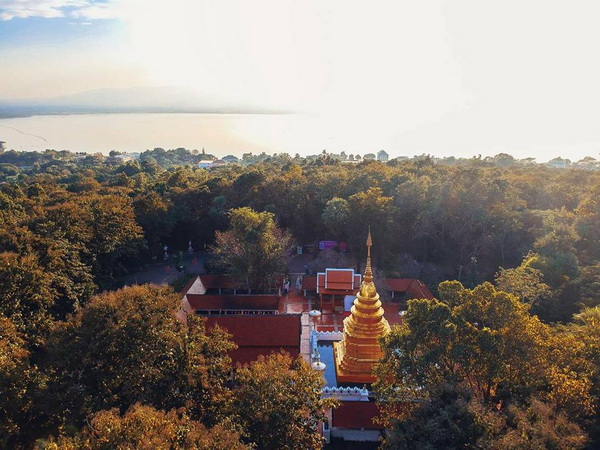 How to get there
Phratat Chom Tong Temple is located on Doi Chom Tong. In order to get there, you must going along Chom Tong Road. It will take about 3 kilometres. Then you will reach the temple
Our services :
Phra That Chom Tong Temple Map