Doi Mae Chok of Khunsatan National Park 'Sleep, get some rest, and take a look at the fog around you.'
If you haven't seen thick fog before in your life, then you must visit this place right away.
Doi Mae Chok is considered to be one of the most beautiful place for those who want to see thick fog. It's located in Khunsatan National Park. It's about 1,424 metres higher than the medium sea level. You will find yourself above the cloud and in the middle of high mountains.
You will want to spend at least two nights there and get up early to see the thick fog every morning. The atmosphere is great. You can get a full-time rest and forget all stress from your work and everything else.
There are many shelthers expecting you, all of which are comfortable-looking. Each room has large windows, allowing you to see a full-view of Doi Mae Chok. The walls of all rooms are mostly decorated with large rocks and wood, getting your feeling closer to nature. There are personal shower rooms, don't worry. In the morning, you can sit down and relax yourself on your terrace while sweeping your eyes around. Having a breakfast in an atmosphere like this is not a bad idea.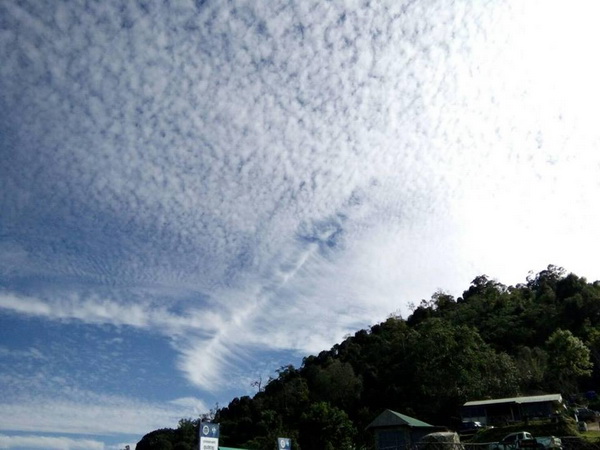 How to get there
Doi Mae Chok is in Nan Province. There are two different routes that you can use to get there.
First, you use the Highway 101, in case you start your trip in Phrae. Try to head for Huai Kad Village in Rong Kwang County. Then turn right into the Highway 1216. Then, after driving for another 26 kilometres, you will reach Khunsatan National Park.
Second, you can start your trip in Nan Province. Use the Highway 101 until you reach Wiang Sa County. Then turn right into the Highway 1026. Head for Na Noi County. After reaching Na Noi County, you switch to the Highway 1216. Keep going for another 31 kilometres and you will reach your destination.
Third, if you have your own plan and you still worry for getting lost, we recommend you to contact tour agency in Chiang Mai and Nan to provide the private tour package or the car rental with driver for your group.