Tham Sakoen National Park 'Enjoy woodland exploring.'
If you have never go hiking before, we suggest you to try for once in lifetime. It's a valuable experience. You will clean your mind with beautiful nature and also get an exercise at the same time. Sound nice, eh?
To choose a place to go hiking, it's not difficult at all. At least, not in Thailand. To go hiking in Thailand, let's go to a national park on the north. Northern Thailand has ones of the most beautiful national parks beyond anything people could ever imagined.
Tham Sakoen National Park is a great choice, if you don't know what to choose. Let's get to know more about this place.
Tham Sakoen National Park is about 249.90 square kilometres. It takes place in Song Kwae(Nan), Chiang Kham County(Phayao), and Pong County(Phayao).
In 1996, a forestry scholar named Mr.Wittaya Hongwiangchan explored the area of the national park. He found that the area was surrounded with plentiful natural resources, including river resource. He though that the area was perfect for being a national park. Therefore, he made a report and sent it to Royal Forest Department.
Geography
The geographical features of the National Park consist of high mountains, extending northwards in the shape of T. The altitude of the National Park is approximately 300-1,752 meters above the medium sea level. Doi-Ji is the highest mountaintop (1,752 meters above the medium sea level). The National Park is the source of 3 basins including Upper Yom River Basin, Upper Yao River Basin, and Lao Basin, which are the sources of main rivers of the country, i.e., Yom River and Nan River, being used for agricultural activities of villagers on both sides of the rivers.
Climate
The weather at the National Park is affected by the tropical monsoons, i.e., it is affected by the southwestern monsoon in the rainy season, and by the northeastern monsoon in winter. The weather at the National Park can be divided into 3 seasons, including summer (March-April), the rainy season (May-October), and winter (November-February). The average highest temperature is 40.9"aC; the average lowest temperature is 8.1"aC; and the average rainfall is 1,211 mm/year.
Flora and Fauna
There are various kinds of forests within the areas of the National Park, including virgin forests, tropical evergreen forests, arid evergreen forests, and mixed forests.
Most of wild animals found in the National Park are small/medium-sized mammals, reptiles, and poultry including tigers, goral, Muntiacus Muntjak, wild boars, squirrels, tree shrews, Asiatic wild dogs, hawks, Gracula Religiosa, turtle doves, and other kinds of birds.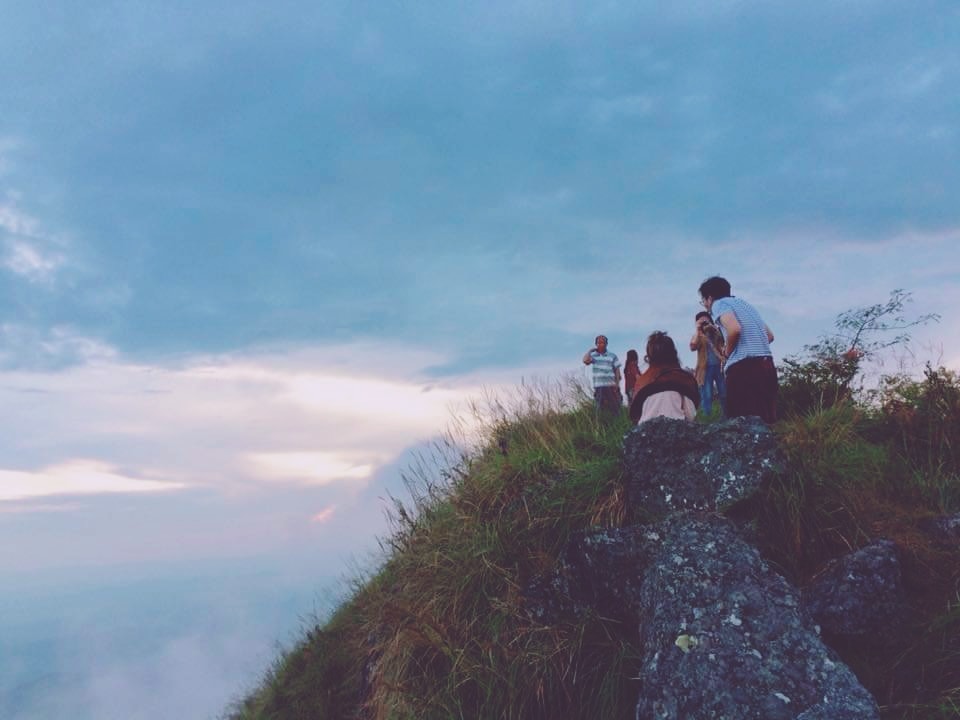 After the consideration of Royal Forest Department, Nam Yao Forest, Nam Suad Forest, Nam Puey Forest, Nam Yuan Forest, Nam Lao Forest, and Mae Yom Forest were explored, in order to prepare the areas and make them a new national park.
And, finally, it officially became a national park. A new tourist attraction that welcomes everyone who loves nature and wish to spend some time away from large cities to relax stress.
If you're a nature lover, you're gonna fall in love with the national park for sure. The forest there are montane forest, rain forest, semi-evergreen forest, and mixed forest. There are many rare plan species that you should see. Also, there are lots of mammals, from small sizes to middle sizes. Large animals are barely found.
All these make the national park a perfect place for hiking and sightseeing. You should travel during winter if you want to go hiking, as the weather will be nice and comfortable and you won't be soaked in your own sweat.
When you go hiking, you can walk up to a mountaintop too. The most well-known mountaintop is probably Doi Phu Langka, which is about 1,720 metres high. Once you get up there, you can look around and see the scenery of various villages. During winter, you can see thick fog around Doi Lanka too.
But if you want to explore the waterfalls, you're suggested to travel during rainy season. There are many beautiful waterfalls at the national park, for examples, Pha Tarn Waterfall, Pha Lad Waterfall, Huai Had Waterfall. These waterfalls are perfect for photography and picnic.
Tham Sakoen National Park is also perfect for camping. Enjoy a few nights there. Book a shelter for yourself and you friends. Get up early every morning to see the sunrise.
For your information, there isn't a restaurant at the national park. If you want to eat, you should prepare your own food and take it with you. In fact, having your own food is best, as you can put it in your lunchbox and have a little picnic at a waterfall. So leisure!
Admission Fee:
A Thai Tourist: 20 Baht(Adult), 10 Baht(Child)
A Foreign Tourist: 100 Baht(Adult), 50 Baht(Child)
Opening hours : Opens daily from 8.30 am until 4.30 pm.
Accommodations and facilities
Bungalow houses, camp ground, restaurant, and rest rooms are available.
Contact address
Tham Sakoen National Park, Yot, Song Khwae District, Nan, Thailand 55160
Phone: 01-300 6474
How to get there
It will be best to take your own car to a national park, as the road is regularly hard to be reached by public vehicles.
To get to Tham Sakoen National Park, you're suggested to use the Highway 1080(Nan-Tung Chang). Reach for Wang Pha County. Then turn left and switch to the Hghway 1148(Ta Wang Pha-Chiang Kham). You need to pass Ban Sakoen, Yod District, and Song Kwae County, Nan Province. Then you have to turn right and pass the village for about 5 kilometres. Finally, you will reach the national park.
Or, you can start your journey from Chiang Kham County, Phayao Province. Try to reach for Ban Sakoen, then pass Yod District, and Song Kwae County. Then turn left and pass the village for about 5 kilometres.
Or, you can contact us to provide the private tour package with the tour guide for people who need more information. Do worry for getting lost and more comfortable.
Note : Not accessible for wheelchair user
Tham Sakoen National Park Map