Wat Chaloemprakiat Lampang 'See white padogas on super high mountains.'
If you want to know which temples you can go if you visit Lampang, well, there are quite many choices for you. However, Wat Chaloemprakiat is one that you may be interested in.
Wat Chaloemprakiat Lampang is also known as 'Wat Phra Buddha Bhat Phu Pha Daeng', its former name. The temple is well-known for its various white pagodas, which are located on very high mountains. This is a stunning image. It's so beautiful and you can't find something like that everyday. You will want to have a camera with you can capture at least a photo.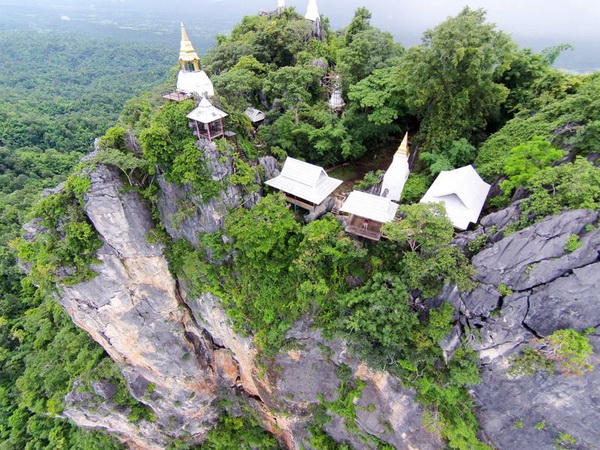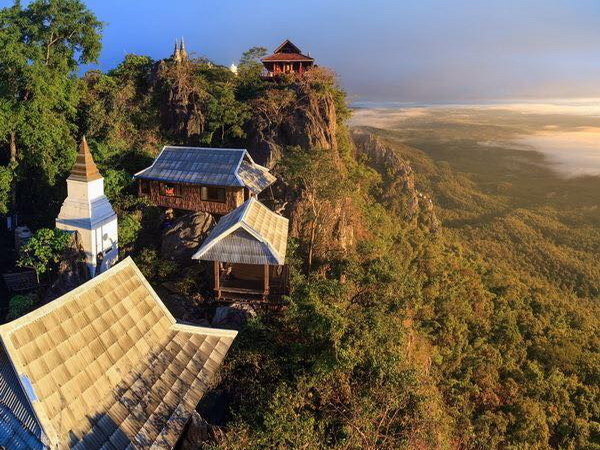 The atmosphere around the temple is peaceful. It's even located in an area of preserved forest. Wild animals can live happily. And you yourself can have a private and happy trip. In fact, you may call this 'a forest monastery'. As soon as you arrive at its area, you will find yourself in the middle of trees, rocks, mountains, and rough roads. These are good atmosphere. You will feel totally happy and relaxed.
Another good thing of this temple, is that it has Lord Buddha's footprints. Those footprints have been being respected by villagers in Chae Hom County all long. You, yourself, you will want to see this for onces in lifetime too. See those and pay some respect for your own good fortune.
Beside, you can walk around, below the mountains, to see many interesting architectures, including the ubosot where you can step inside to pay respect to a Lord Buddha statue or admire its beauty.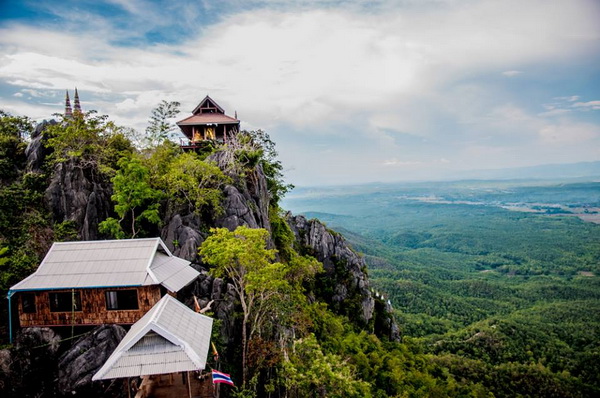 You can even go up to the wooden pavillion, in order to have a stunning sightseeing and take some nice photos. The weather is really fresh and healthy up there. It does good to both your mind and body. You just look around and all you can see is a series of mountains. Or you may explore the woodland around too. Just be careful and try not to go alone.
Wat Chaloemprakiat has parking lots. So, if you have a car withyou, don't worry.
How to get there
Wat Chaloemprakiat is located in Chae Hom County, Lampang Province. To get there, you should start your trip from the heart of Lampang first. Keep going along the Highway No.1035 until you reach Chae Hom County. Then drive for about 1 kilometre. Not so long, you will find the way that can lead you to Mai Lao Yao Village. Just follow the route for about 200 metres. Next, you will find your way to head for the temple. Follow the sign for about 5 kilometres and you will arrive at it or another solution we can provide a private tour to visit Wat Chaloemprakiat for your group.
Opening hours and Entrance fee : Opens daily from 08.30 am until 05.00 pm.
Entrance fee :
– 80 THB round trip ticket for the shuttle (up and down)
– The entry fee is 20 THB for Thais and 200 THB for foreigners.
Note : Not accessible for wheelchair user