Ban Ja Boe 'Sleep in the middle of mountains, get ready for the fog in the mornings.'
What do you think of spending a few nights in the middle of mountains and getting up early in the mornings to see the fog?
If you'd love to do that, let's come with us to Ban Ja Boe, Mae Hong Son, Thailand.
Inhabited by about 226 villagers, Ban Ja Boe is a lovely local community in Pang Mapha County, Mae Hong Son Province. Most of villagers are Lahu people, all of whom Mr.Jaboe Prainetitam led from Huai Yao to get away from a plague. And that's why the community was named 'Ja Boe'.
The lovely thing of the village is, most of villagers are relatives. Also, they still wear their traditional costumes and speak their native language.
Baan Ja Boe is a peaceful village worthy of visiting. Villagers live their lives simply, farming, raising animals, harvesting wild objects and working as employees.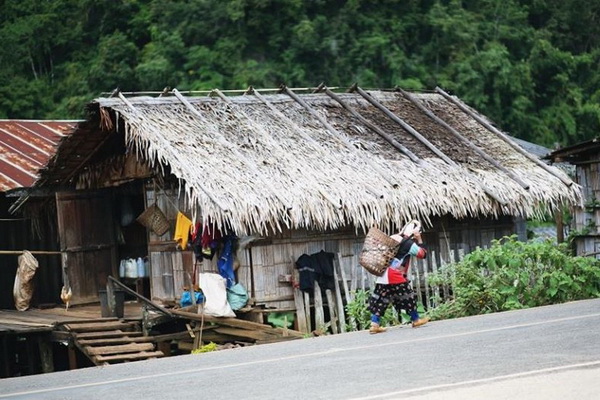 Ever since the community was completely announced as a village in 1989, more tourists have visited there every day. And you should go there to, in order to learn about local life and meet those ethnic villagers.
You can spend a few nights at Ban Ja Boe. There are shelters and a noodle restaurant. The noodle restaurant is the best one, as it has terrace where you can enjoy your noodle and also take a look at the scenery of mountains in front of you.
You can visit the village all year round. Just book a shelter and go!
How to get there
From Pai County, you have to look for the Highway 1095. Then turn left to get to the Highway 1226. Keep going for about 4 kilometres and you will find the noodle restuarant of Ban Ja Boe. Remember, drive carefully. The road 1266 is quite steep and rough. If you still worry for getting lost, please contact us to arrange a car rental with driver for your group.
Opening hours : Opens daily from 6 am until sold out.
Note : Not accessible for wheelchair user.
Our services :
Ban Ja Boe Map