Doi Phu Ka National Park 'Admire the sunrise of morning time and various plant species.'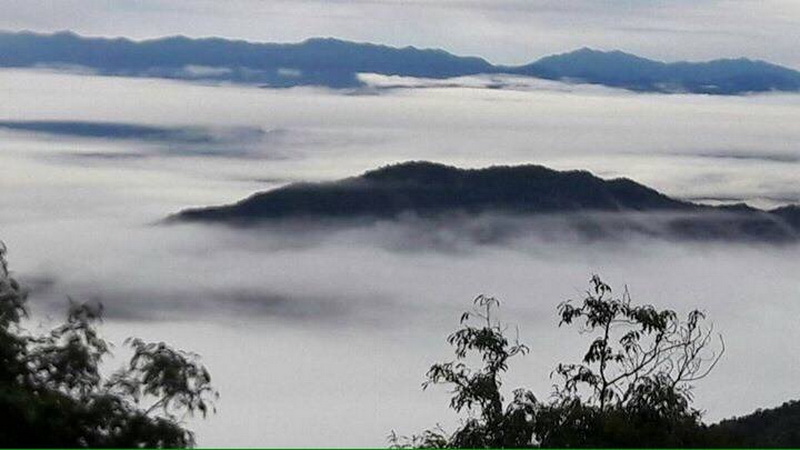 If you have nothing to do during your upcoming vacation, then let's pack your things and take off to this romantic place with your love one.
Doi Phu Ka National Park, located in Nan Province, can be considered as a romantic tourist attraction in Thailand, as it's in fact a national park. Therefore, there are trees and mountains around. It's large and takes place in 8 different counties of Nan Province: Pua County, Ta Wang Pa County, Tung Chang County, Chiang Klang County, Bo Klua County, Santisuk County, Chalermprakiat County, and Mae Chrim County. The whole area is about 1,704 square kilometres large. You will hold you love one's hand and admire various species of plants and rare animals together. This will be a lovely atmosphere. The national park is about 1,980 metres higher than the sea level. Most of the mountains are stone and sandstone.
Climate
Three main seasons are characteristic in the park. There is they rainy season, May to October, with the peak rainfall in August and September. The cold season (November-February) is the most popular time to visit the park.
Flora and Fauna
There are 3 main different forest types. Mixed Decidous forest, Dipterocarp with Oak forest and hill evergreen forest. There is a rare plant called Chompoo Phuka Tree in the park. This tree flowers in the month of February and fruits in the month of May. The flower, white rose in color, bloom in long upright racemes.
There are many minor spots for you and your love one to visit within the area. First, let's get to the edge of the Highway 1256 to admire Chompuka tree. For your information, Doi Phu Ku is the only place in Thailand that has this rare tree. If you want to see the tree, let's visit the national park during February-March. It will be the best time.
Tourist Attractions at Doi Phu Kha National Park
Doi Phu Wae : Then you will want to to step on Dou Phu Wae, a high mountain area that has many stone empty lots. This is a perfect spot for sightseeing.
Caves : Or, you may want to explore Pha Khong Cave. There are lots of stalactites inside. To get in there safely, you better contact a guide and has a flashlight with you. And you shouldn't get there during rainy season, as there will be stream flowing through the cave, which will block your way.
Waterfalls : Chilling out near Ton Tong Waterfall is also a great idea. This is a limestone waterfall with 3 levels, all together is about 60 metres high. Beside of this one, there are still many other waterfalls in the area, for examples, Wang Pian Waterfall, Phu Fah Waterfall, Tad Luang Waterfall etc.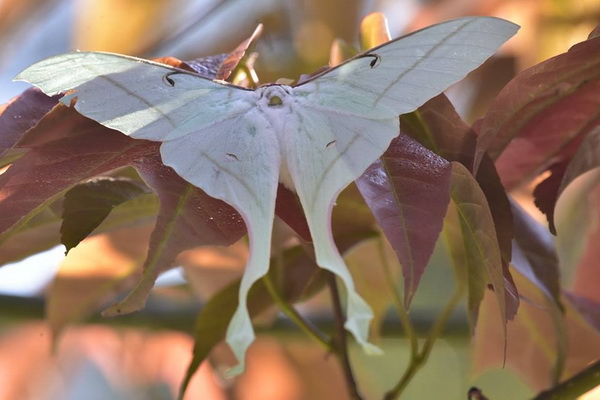 Mountain view point Doi Phu Ka : A rugged mountain with fantastic scene. The weather out there is cool and there are fogs and clouds all year.
Palan Hin rock garden and cliff : Natural formations on Doi Phu Wae and on some other cliffs.
The Ancient Palm (caryota sp.) : It is an endangered species. These trees grow well here due to the proper soil properties. These are found on the rocky mountain slopes, which is the 218-million-year old shell cemetery. This is very rare.
If you want to have a full-time fun, maybe you wll just book a shelther. There are shelters for tourists around the national park. Or you may set up a tent by yourself. For further details, you may contact the national park office.
Facilities
Several bungalow style accommodations and huts are available at the headquarters area. Car parking, camp ground, a restaurant, and rest rooms are also provided.
Contact address 
Doi Phu kha National Park, Phu Kha Sub-district, Amphur Pua, Nan, Thailand 55120
Phone: 054-701 000, 054-731 362
How to get there
You will want to start from Nan downtown and use the Highway 1080. The whole route is about 60 kilometres long. Or, you can take a bus of the line Sai Pua-Bo Klua instead or we can provide the private tour package in 3 days 2 nights for you.
Opening hours and Entrance fee : Opens daily 24 hr. Entrance fees are 200 THB per person for adult, 100 THB for children, 30 THB for vehicles and 20 THB for motorbikes.
Note : Wheelchair user is accessible for some place