Wat Phra Non in Phrae 'Pay respect to the Lord Buddha statue of the lying-down manner.'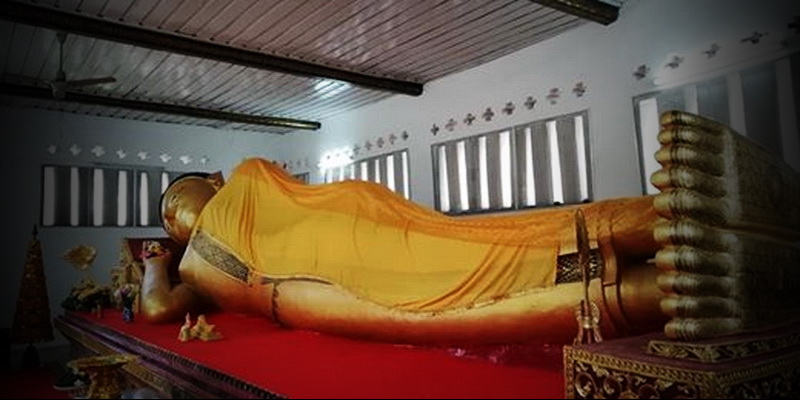 Taking your childrens to a temple early isn't only good for their history learning, but also good to their minds. Temples are relaxing and peaceful. Therefore, visiting one will make their minds be comfortable. Beside, you and they can pay respect to those holy things together.
Speaking of holy things, there is one in Phrae that is worthy of visiting by every families. It's a temple that has existed for over 1,000 years!
Let's book a ticket and head for 'Wat Phra Non in Phrae'.
Wat Phra Non in Phrae is a temple that contain a statue of Lord Buddha in the lying-down manner. The statue is covered in golden color and quite large. In fact, the statue is about 2 cubits long. However, at some time in the past, the grandfather of Chaychanasongkram though there was something unsafe for the statue. Therefore, he told workers to cover the real statue with a new large statue instead.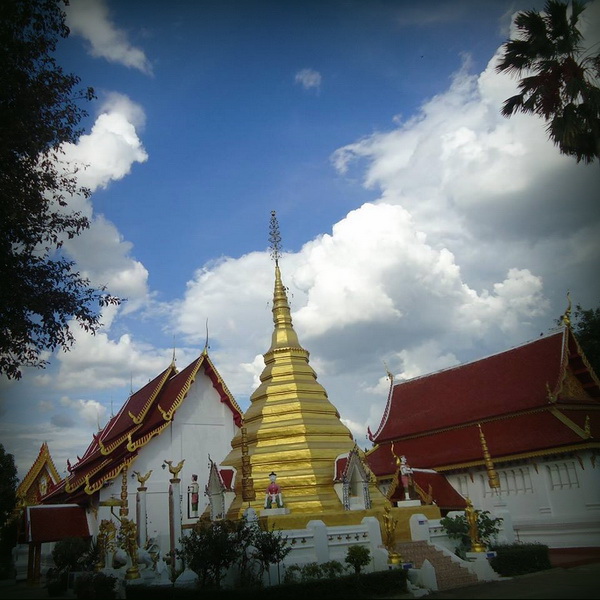 This Lord Buddha statue is a very holy architecture and a very valuable artwork. You should take your children to see and pay respect for once.
After finishing, you can grab their hands and have a sightseeing around the temple. There are much more for you to see. Teach them some of the history while you're walking. Tell them how beautiful things are.
Phra Non temple in Phrae, built by Chaychanasongkram and Sripimpha, is decorated in three different types of art: Chiangsaen, Sukhothai, and Ayutthaya. You can go and see those carvings, the pagoda, the ubosot, and other statues.  Most of those architectures are covered in golden and orange colors. They look specially beautiful in daytime, as the sunlight shines on them. Everything is just great. You will want to take a lot of photos.
The whole temple is clean and natural. There are quite many trees. For that reason, you and your children should feel fresh and relaxing.
After all, this temple is considered as a landmark of Phrae. If you're in Phrae, you should give yourself a chance of seeing it before leaving.
How to get there 
Wat Phra Non in Phrae is located in Nai Wiang District, Muang County. You just have to find the road Phra Non Nua. If you see Wat Luang, you should see Wat Phra Non too. The two places are located near each other. At Wat Phra Non, there are parking lots. Don't worry or more comfortable, we can provide the car rental with driver for your group.
Opening hours and Entrance fee : Opens daily from 8 am until 5 pm. Admission is free.
Note : Wheelchair user is accessible for ground temple.
Wat Phra Non in Phrae Map