Lamphun Community Museum 'See old items and Learn about things from the past.'
Have you got any plan for your holiday yet? If not, let's take your children to Lamphun Community Museum.
This museum is in Muang County, very easy to go to. The building is decorated in glamorous Thai contemporary style. There are trees and garden around, making the atmosphere so relaxing.
Inside the museum, there are bunches of exhibitions, all of which present the history of Lamphun. You will see how people in the past lived their lives.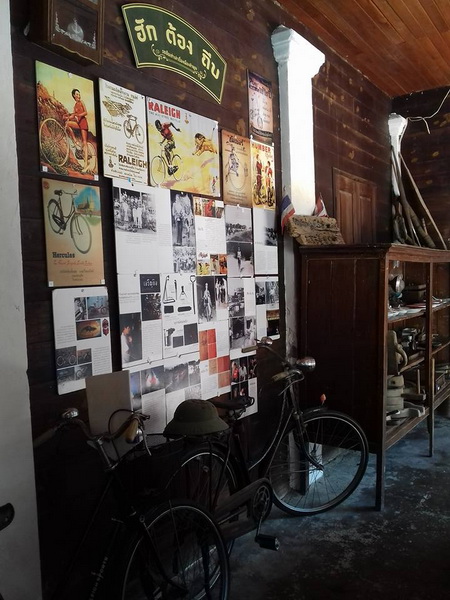 Lamphun Community Museum exhibitions are divided into 3 different zones.
The first zone is one the ground floor. It consists of texts, photos, and old things from previous days of your parents and grandparents: TVs, radios, gramophone record players etc. These are things that you haven't seen before. Don't take your eyes off them.
The second zone is behind the museum. This zone consists of the replica of 'Haripunchai Rama'-the old cinema of Lamphun, an old classroom, and an old hotel. You will feel like you've travelled back to the past.
The last zone is on the second floor. It's not an exhibition zone, but it's mostly used to hold some activities.
To visit the Lamphun Community Museum, the admission fee is not required. Feel free to go any day, from 9:00-16:00.
How to get there
Urban Lamphun Community Museum is located at the back of Hariphunchai National Museum on Wang Sai Road, Nai Mueang District, Amphoe Mueang, Lamphun province. If you're already in Lamphun or you don't have any car, just hire a tricycle or any other public vehicle to give you a ride or you can contact us to arrange the private tour package to your group.
Opening hours : The Museum opens daily from 9 am until 4 pm.
Admission fee : free and though no flash photography is allowed you can take your camera.
Note : Not accessible for wheelchair user
Lamphun Community Museum Map