Kwae River Bridge in Kanchanaburi 'Feel the memory of World War 2'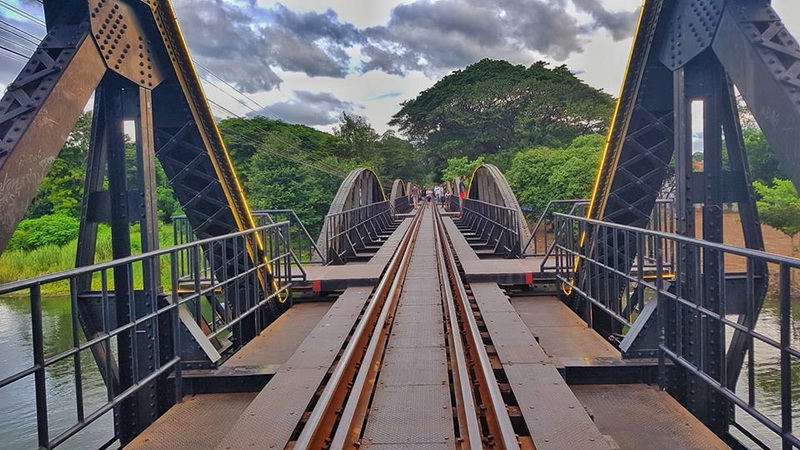 There are many places in the world that are really old and can reflect important stories in the past. These are something that new-age kids should pay attention to. Although these stories may already died, but learning about the past can also provide us better preparation for our future. If new-age people, especially kids, have a chance of touching the world of old things, they may gain some ideas and be able to apply those to their real lives.
Learning isn't only about reading books, but also about facing real experience. This means, if you want to learn more about history, you should go out and see some real places too.
Many events occured in the past. World War 2 is one of those. It's something that most people won't want to forget. There are many places in the world, including Thailand, that are perfect for learning about this. In Thailand, there is a place in Kanchanaburi Province called 'Kwae River Bridge'. This one is considered to be one of the most important historic places.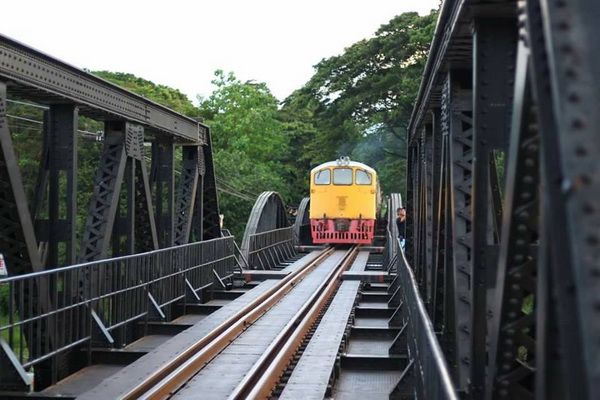 Kwae River Bridge was established during World War 2 by Japanese, English, American, Australian, Holland, and New Zealand armies. The purpose was all about building a proper route for trains to Myanmar. The railway to Myanmar is also known as the Death Railway. The name may make you feel a little bit spooky, but there's a reason. During the establishment of the bridge, there were many difficulties as the war still occured. Many people starved and became ill. Some of them passed away.
The story sounds sad. However, the bridge was complete on October 25, 1943. Nowadays, it's a beautiful tourist attraction. The bridge is surrounded with beautiful scenery, trees, water, grass. You can go there to take a lot of photos. Or you may get on the bridge to take your own selfies, with water and sky as the background.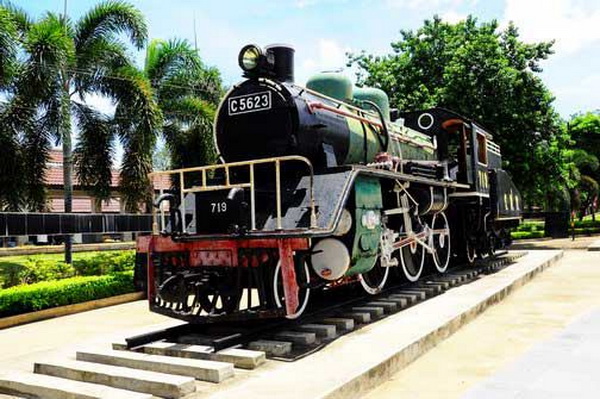 Now, Kwae River Bridge is one of important historical landmarks and memorials in Thailand. It is almost a symbol of the province and is a recommended place in Kanchanaburi travel guide. The history of the bridge is well known, as it was part of the railway lines in World War II and had seen its share of conflict and bloodshed. After World War II, the damaged bridge was renovated by the Thai government in 1946. The Bridge of the River Kwai Memorial Week is held during late November to early December every year, where there is an exhibition about World War II and the history and archaeology of the bridge. Folk performances, local goods markets, and other entertainment are also scheduled at the event.
How to get there 
Kwae River Bridge is located in Ta Makham District, Muang County, Kanchanaburi Province.
It's not difficult to get there. You can drive along the Highway No.4. Keep going straight until you pass Nakhon Chaisri Intersection. Then you should pass Ban Paew Bridge, Nakhon Pathom Bridge, and the intersection that can lead you to Suphanburi. Lastly, you will find the bridge that leads you to Kanchanaburi. If driving sounds complicated and uncomfortable for you, you can just take a train instead.