Wat Phra Barommathat Tung Yang 'Pay respect to Luang Pho To.'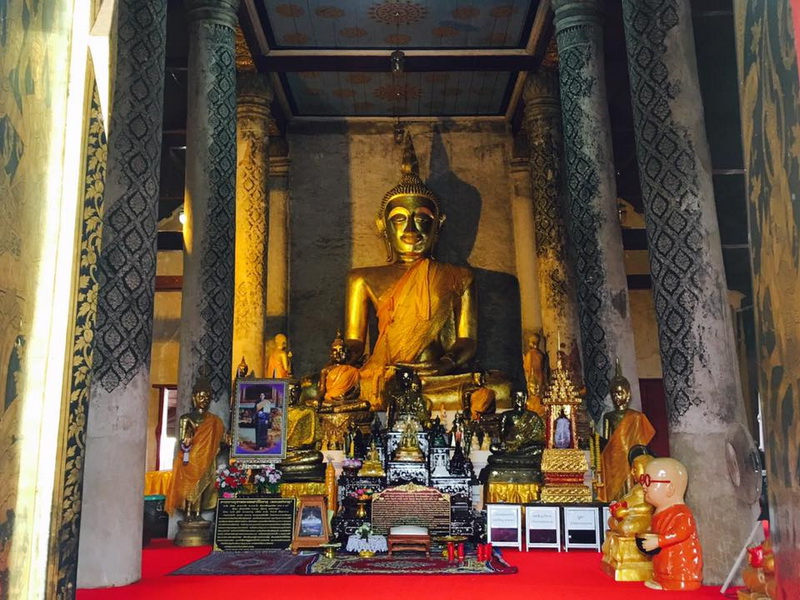 Here comes another interesting temple in Uttaradit.
Wat Phra Barommathat Tung Yang is also known as 'Wat Phra Barommathat'. It's an ancient temple that stores the respectable Phra Mahathat of Tung Yang, a historic town that existed just before Sukhothai Period.
The History of wat Phra Barommathat Tung Yang 
There aren't stories that can exactly tell when the temple was established. However, it's believed that Maha Thammaracha 1, a ruler of Sukhothai. was the one who brought Buddha's relics to the underground cave and built a pagoda to cover it. Later, just before the year 1901, the pagoda was renovated by Phaya Taka, a Burmese wood vendor. But, unfortunately, in 1908, an earthquake broke the top of the pagoda. Therefore, Luang Pho Kaew, the abbot at the time, renovated it again, making it become of what you see nowadays.
Even nowadays, the temple is always renovated and repaired.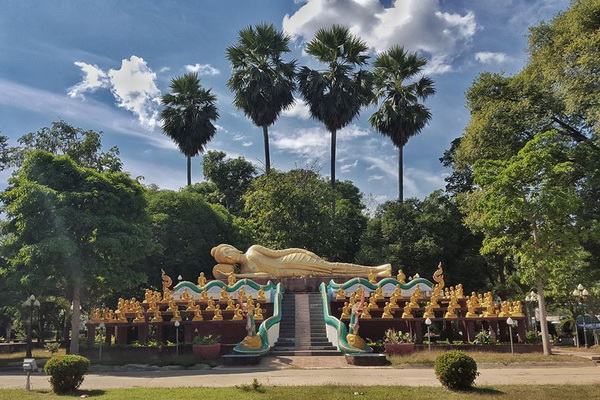 Interesting Architectures
There are important and interesting architectures inside the temple.
The Pagoda : This is the highlight of the temple. It was built in the style of ancient Lanka. It's in circle shape but its base is squares of 3 levels. There are small pagodas around it. It's believed that Buddha's chest relics is stored inside the pagoda.
The Grand Vihara : The vihara has existed since the period of It was built with bricks and laterite. There are 3 levels of the roof. There are golden carvings on the roof. Inside the vihara, Luang Pho To, the principle Lord Buddha statue is located. You will want to pay respect to the statue, as this is a respectable Lord Buddha statue of the town. It's believed that, if you make a wish with this statue, your wish will come true.
The Principle Pagoda : This pagoda looks like a large bell. Its base consists of 3 levels. The architectures was built with leterite.

The Lord Buddha Statue of Nirvana :

The statue is very gorgeous and stunning. It's surrounded with Naga-shaped railings. You will want to pay respect to this. Don't forget to take some photos too. You will want to tell your children how valuable the statue is.
Wat Phra Barommathat Tung Yang is not very large, but it's surely a good temple for everyone in your family to go together.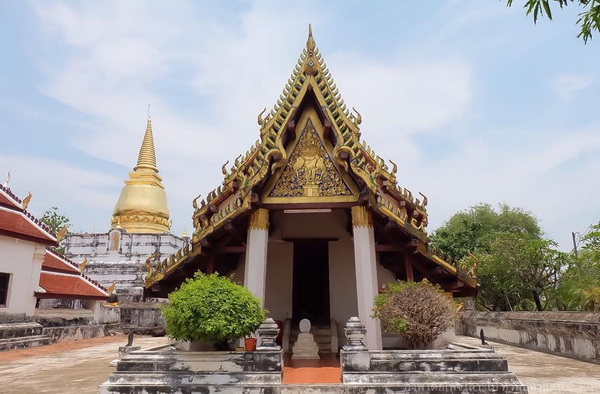 How to get there
Wat Phra Barommathat Tung Yang is located at Area 3, Ban Tung Yang, Tung Yang District, Uttaradit Province.
You will want to start from the heart of Uttaradit. Then you find the Highway 102. Keep driving for about 3 kilometres and you will see the temple on your left side. For more comfortable, we recommend you to travel by private tour.
Opening hours and Entrance fee : Opens daily from 8 am until 4 pm. Admission is free.
Note : Wheelchair user is accessible for the ground temple
Wat Phra Barommathat Tung Yang Map