Bo Lek Nam Phi traditional museum and Phraya Pichai monument 'Have fun with historical places.'
Are you looking for some nice places to hang out with your family? If yes, we have something interesting to suggest to you.
Bo Lek Nam Phi, Bo Lek Nam Phi Traditional Museum and Phraya Pichai Monument are fantastic. You will be thrilled to visit these.
These three tourist attractions aren't just beautiful, but also full of history. Let's read the texts below to know more about these places.
Here we will start with 'Bo Lek Nam Phi'.
Here is an important steel resource. There are countless steel ponds and steel furnaces all over the place. But the two most important ones, which were used by kings in the past, are Bo Phra Saeng and Bo Phra Khan.
If you wonder where the name 'Bo Lek Namphi' came from, 'bo' means 'pond', 'lek' means 'steel', and 'Nam Phi' base on the former name 'Nam Li'. 'Nam Li' can be translated as 'gone water', as the area once encountered drought. Therefore, the water in the area was gone.
However, there's another legend for the name 'Nam Li'. During Sukhothai Period, Phra Ruang travelled to the village to look for some thread. But the villagers were too slow, making Phra Ruang upset. Therefore, Phra Ruang believed that the villagers were ungenerous. He cursed the village, believing that the village should encounter drought.
That doesn't matter. Legend is legend anyway. Let's skip to this. Do you know? In the past, steel from Lek Nam Phi was used to create war weapons. It's believed that the material is holy. Therefore, nowadays, some villagers still use steel from here to produce amulets. You can purchase these amulets from the souvenir shop.
What makes steel from Lek Nam Phi so unique is its durability. People say that the material is super strong and hard to get rusty. Even more, it's believed that you can't just take the material away, but you have to ask for permission from the holy thing that watches over the place first.
Bo Lek Nam Phi is surrounded with relaxing atmosphere. There are trees and gardens. You can have a good sightseeing and leisure walking.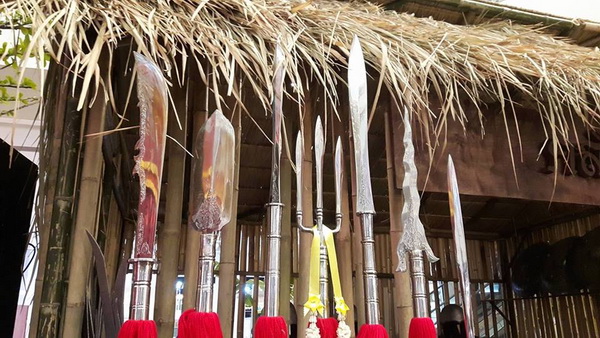 How to get to there 
Bo Lek Nam Phi is located at Area 1, Nam Phi District, Tong Saeng Khan County, Uttaradit Province. It's about 56 kilometres away from the downtown.
Follow the Highway No.11 and the provincial Highway No.1244. When you reach Tong Saen Khan County, turn right to get into Wat Nam Phi. Finally, continue straight for another 3 kilometres.
Next, let's pay attention to Lek Nam Phi Traditional Museum. 
The museum is fantastic. It's located in the area of Bo Lek Namphi. You don't want to go home without visiting the museum first. All exhibitions within the museum show you interesting stories of ancient intellect. There are bunches of things, including utensils, art materials made from Lek Nam Phi steel, and iron-smelting figures.
The museum is easy to notice. It consists of 4 temporary-styled houses. There are large halls inside full of exhibitions.
To visit the museum, follow the route that leads you to Bo Lek Namphi.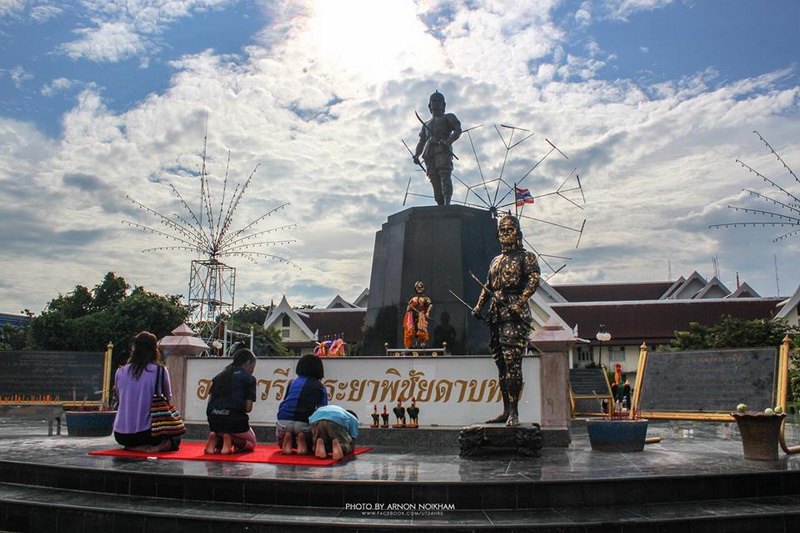 Finally, let's make a stop at Phraya Pichai Monument. 
The bravery of Phraya Pichai, a ruler of Pichai Town in the past, will be memorized at this monument forever. He was a patriot. During 1773, Burmese army attacked Pichai Town. Phraya Pichai grabbed his swords to fight. He beat the army but one of his swords was broken.
His monument is located in front of Uttaradit City Hall. In fact, there isn't just the monument, but also Phraya Pichai Museum. By getting into the museum, you will see lots of exhibitions, which are Phraya Pichai's weapons, Phraya Pichai medallions and other ancient items. These things are locked inside glass cases, so that tourists can admire them conveniently.
You can visit the monument and the museum everyday, from 6:00 to 20:00.
How to get there
You can get there easily by a car, a bike, a motorbike, or walk. If you drive a car, don't worry. You can park your car on the street in front of the monument, at Phraya Pichai Stadium, which can contain 100 cars, or at Uttaradit Provincial Organization, which can contain 30 cars.
Bo Lek Nam Phi and Phraya Pichai Monument Map