Horse Carriage in Lampang 'Feel the touch of old-styled travel.'
If you've ever watch some old-time movies, you may have seen people sitting in  horse carriages. You may have dreamed of doing that too. Well, this won't be just a dream anymore. Even it's an age of technology now, but you can still find some place to sit in a horse carriage. 
In Thailand, you can also do that! True! If you go to Lampang, you will be so excited. You will feel like traveling back through time, when you're  in a carriage.
Lampang is the only province in Thailand that has horse carriage service. You can hail one and ask the driver to give you a ride to some place nearby.
There are 3 prices for horse carriage in Lampang, 150 Baht(For minor town tour), 200 Baht(For major town tour), and 300 Baht(per one hour). These prices are strictly specified by Lampang Horse Carriage Association.
For the minor town tour, you will be taken from the old town hall. You will turn left at Thip Chang Junction, then turn left again to get into Ban Chiangrai Road. Then you will pass the Clock Tower Junction, which is the heart of the province. Finally, you will be taken through Boonwat Road and back to the old town hall again.
For the major town tour, you will go through Thip Chang Junction and Ban Chiangrai Road. Also, you will be taken along Wangkwa Road. On your way, you will see an old wooden house called 'Ban Ba Gao'. Then you will pass Khelang Nakhon Park, Asawin Market, the Clock Tower Junction, and Boonwat Road.
If you choose to pay per hour, you can tell the driver where you want to go.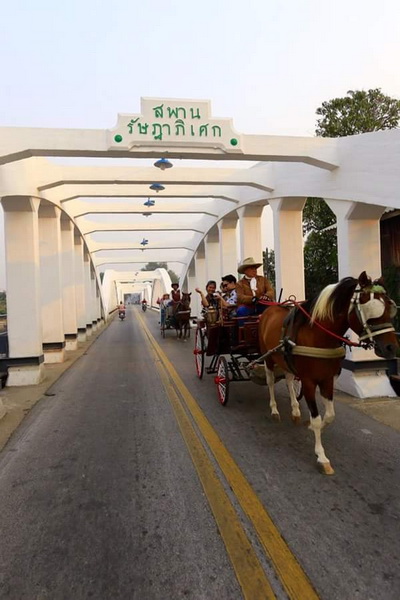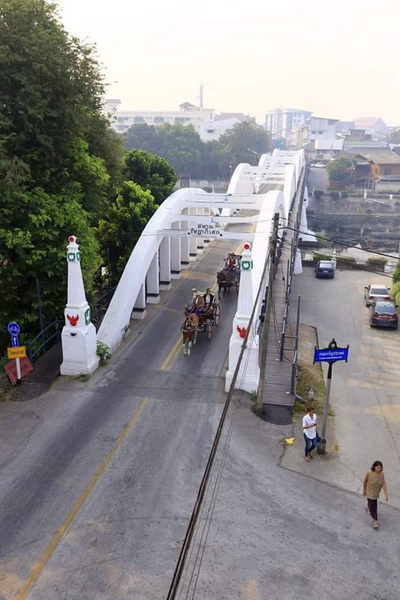 For the departure time, you can get a horse carriage in front of the old town hall from 6:00am-16:00pm, in front of Thip Chang Lampang Hotel, Wienglakor Hotel, and Lampang Wiengtong Hotel, from 6:00am-23:00pm, or you may just find some other small departure spots near some other places.
This is a valuable and fun activity. If you're in Lampang, don't leave until you have a chance of sitting in a horse carriage, or your trip won't be complete.