Wat Sri Don Chai 'An over-700-year-old temple of Pai County'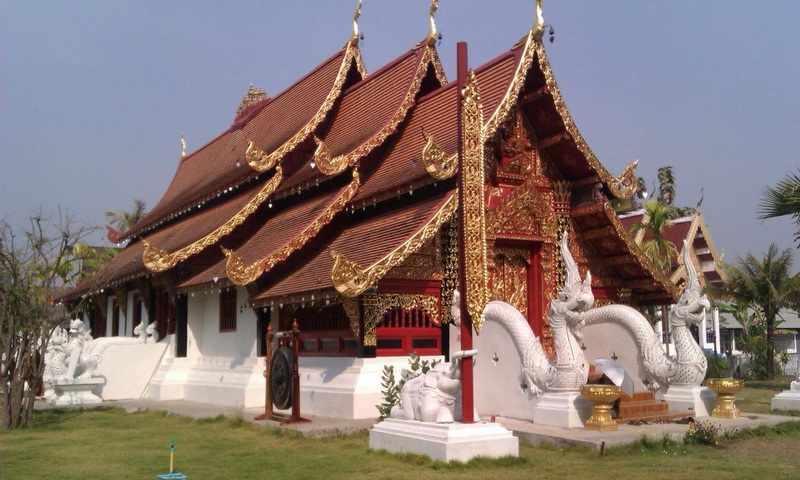 If you're planning to visit Pai County, don't forget to make a stop at this ancient temple.
Here we're presenting you Wat Sri Don Chai, a temple in Mae Hong Son Province, which is over 700 years old. It's even the first temple of Pai County.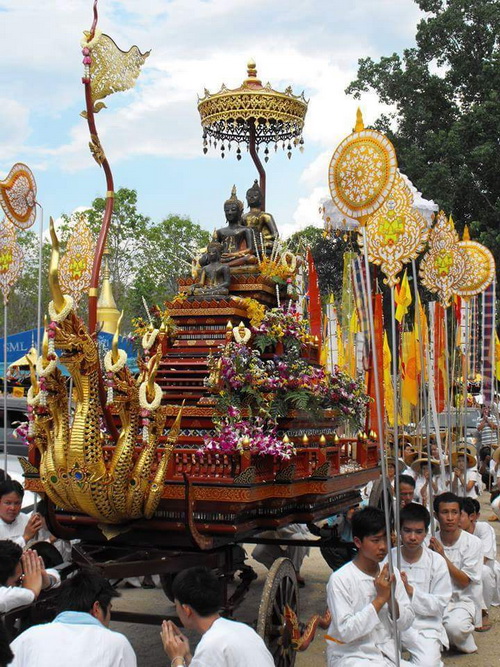 The History of The Temple
In 1478, a new temple and a moat was built. A Buddha statue called 'Phra Buddha Sihing, or Phra Singh' was brought all the way from Nopburi Sri Nakhonping Chiangmai to this new temple. Moreover, Phra Wachira Panyamahathera from Wat Bhoda Ram and 5 senior monks from Chiangrai and Phayao were invited to give villagers a lecture.
Later, the temple was named 'Sri Don Chai temple', which came after the village Ban Don and the town ruler's name.
In 1581, King Naresuan brought an army to Muang Pai (Pai County in the past) to train them and let them pay respect to Phra Singh. During the time, King Naresuan stayed at Khum Chau Luang Muang Pai Prasat Ho Kham Chaofah, which is the location of the hospital of Wiang Nua District at present.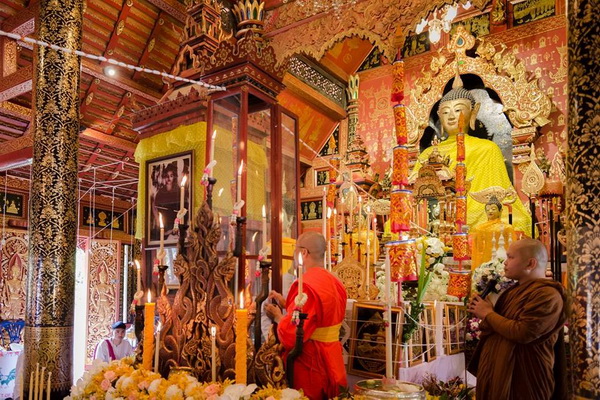 Admire artworks and pay respect to Phra Singh
Sri Don Chai temple is also known as Wat Luang Sari Bua Ban. The whole area takes about 17,600 square metres.
The temple is located in the middle of natural atmosphere. There are trees and grass fields.
Before entering the ubosot to pay respect to Phra Singh, you would want to walk around the temple to admire some architectures first. Most of the architectures are carved grandiosely and covered in glittery colours. Take the Naga-shaped handrails of the ubosot as an example. Besides, there are pointy roofs, patterned poles and gorgeous murals.
You can find Phra Singh in the ubosot. This large Buddha statue is surrounded with small ones. Above the statue, a chandelier is hung. There are no ceilings.
Phra Singh
This bronze statue is a Buddha statue of Pang Man Wichai Chiangsaen Singh style. According to the history, it was built in 17th-18th Buddhist century. Annually, there will be a worshipping ceremony on April 13, which people are allowed to formally pay respect to the statue.
How To Get There
Take a look at the location from this following link. Then set it up as your destination on Google Map. If the app confuse you, please remember that Sri Don Chai temple is located near Pai Walking Street, Pai Hospital, and Wat Luang. If you see any or all of these 3 places, that means you're getting closer to Wat Sri Don Chai.
Opening hours : Opens daily from 6 am until 7 pm.
Note : Wheelchair user is accessible
Our services :
To visit Wat Sri Don Chai, you can combine this program.