Thom's Pai Elephant Camp "Join other activities beside riding on an elephant."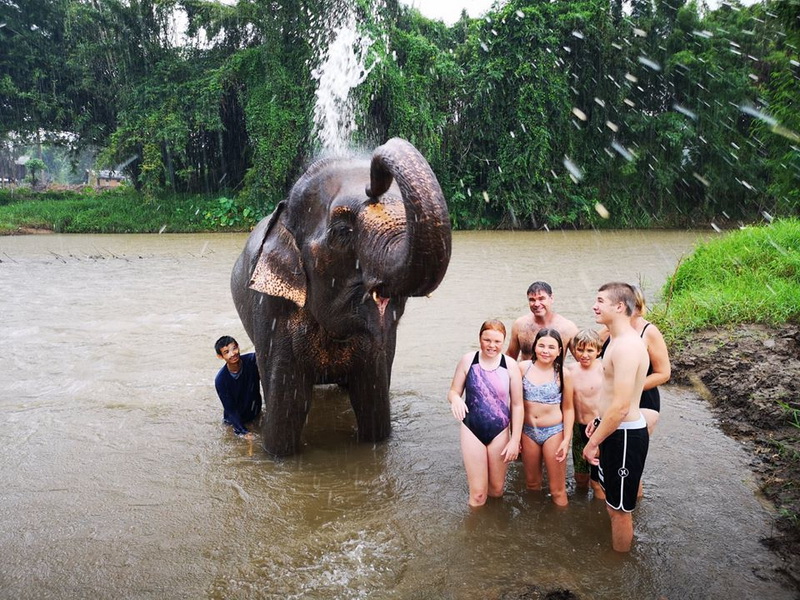 If you love to see Thai elephants, make sure you have a chance to visit this.
Thom's Pai Elephant Camp is where you will meet a lot of cute long-trunked friends. For your information, this is the first elephant camp of Pai County, Mae Hong Son.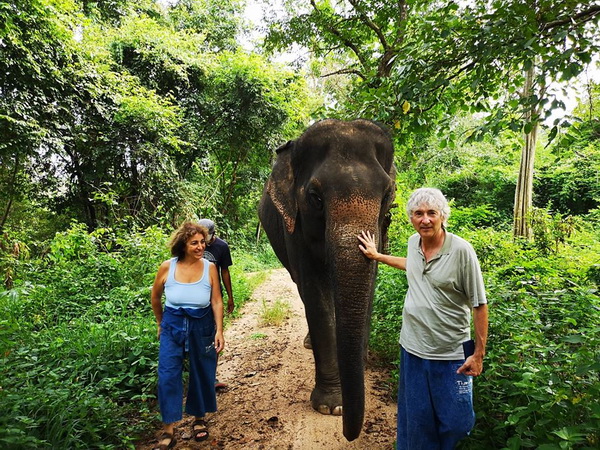 The atmosphere is natural. If you're worrying about how these elephant live, you're worrying for nothing. These elephants live happily for sure. They live their natural lives. At the elephant camp, there are trees, grass, and water resources for them. They don't have to walk on burning concrete floors. Everything is peaceful, for both people and elephants.
As soon as you get there, first, you would want to ride on an elephant's back. Now, riding elephants at this place is quite different from other elephant camps. Other elephant camps regularly put seats on elephants' backs before letting tourists ride on. But, basically, at Thom Phai Elephant Camp, there aren't any seats on elephants' back. Tourists just have to ride on elephants' bare backs.
Each of elephants contains 2-3 tourists, one on the elephant's neck and two on the elephant's back. It requires only 400 Bah per person. However, if you want a seat on an elephant's back, that's fine. You just have to pay more money for it.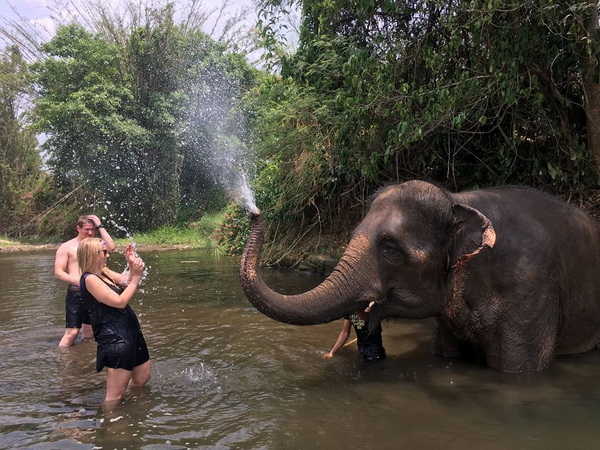 It takes about 1 hour to 3 hours for a ride. The route starts from the front side of the elephant camp. Then you pass the corn field and the soybean field.
Beside riding on these elephants, there are still many other activities. You can bathe these elephants. You can play with them in water. You can feed them with bananas. You can let an elephant carry you. These elephants are smart and well-trained. They would be your good friends.
Lastly, don't forget to go for a sightseeing on a bamboo raft, soak yourself in mineral water and meet mountain people before you leave.
How to get there
Thom's Pai Elephant Camp is located in Pai County, Mae Hong Son Province.
First, get to the downtown of Pai. Then follow the route 1095 to head for Pai World War Bridge. Then just turn left and pass Wat Ta Pai. Keep following the route 4024 for about 2 kilometres and you will arrive at the elephant camp.
Our services :
To visit Thom's Pai Elephant Camp, you can combine this program.
Thom's Pai Elephant Camp  Map