Pai Walking Street 'A lovely shopping district for all new-age people.'
A shopping district doesn't have to be big or luxury. In fact, if you have been shopping in malls for you whole life, you should change to something else instead, in order to gain new experience. 
Some place like 'Pai Walking Street' is a suggested one. It may not be big, but it at least a hear-warming place. People of all age can go there.
There are lots of goods on sale there. You can find food, beverage, clothes, souvenirs etc. In the past, the booths were much smaller. But nowadays, you can shop for many more goods from much bigger booths.
Some small ornaments like badgets, key rings, bracelets or something like that can also be found at the Walking Street, same as lovely toys like spinning tops. Prices won't be too expensive. Don't worry.
Grab your friends, your girlfriend, your boyfriend, your family, and head for Pai Walking Street right away! It is open from 16:00-22:00. Or you can even go alone if you feel lonely. When you set a foot in the area, your loneliness will be gone.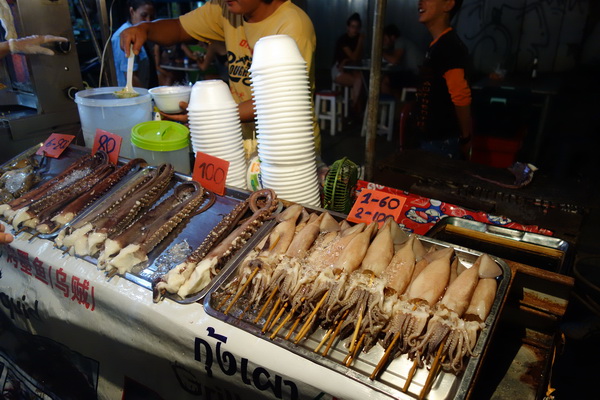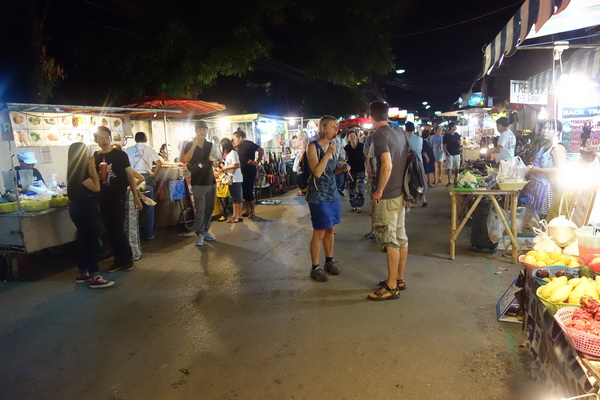 How to get there 
Pai Walking Street takes place at Chai Songkram Road, Wiang Tai District, Pai County, Mae Hong Son Province.
Don't travel with a personal car, for your own convenience. The name 'walking street' means that there will be people walking around and vehicles are not allowed to go through. Therefore, you better take a bus to arrive at Pai Transport Station instead. From that point, just walk on your feet. Turn right to find a junction of Government Savings Bank. Finally, turn left and you will find the Walking Street.
Opening hours and Entrance fee : Opens daily from 5 pm until 10 pm. No entrance fee.
Note : Wheelchair user is accessible
Our services :
For this place is added in the package of Mae Hong Son tour package (Except Maehongson Tour 02) which you can see the details on the link of Mae Hong Son Tour as below.