Pha Bong Hot Spring 'Be relaxed and dip yourself in the natural hot water.'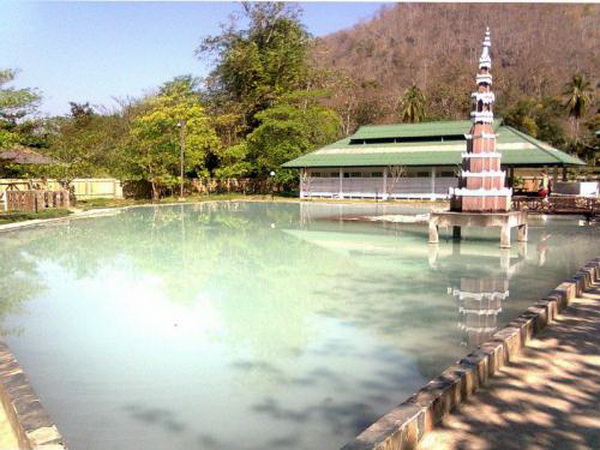 Mae Hong Son also have many hot springs, all of which aren't less beautiful than others. Pha Bong Hot Spring is one of those. A place where you should visit at least once in lifetime.
Pha Bong hot spring is not very big. It is only about 6,400 square metres. However, it is a lovely place for everyone in a family to go and spend a nice time together. The hot spring is located just in the middle of nature. Trees and mountains are all around.
After your arrival, you should see the big sign with the name of the hot spring. There is also a parking lot, where you can park your car. Then, before soaking yourself in the hot water, you can just have a sightseeing around first. Walk through a tunnel with bushes all over it. Admire beautiful scenery around.
Then, you should see a lot of small houses. These are bathing rooms and souvenir shops. You can choose any one you like. You may take a hot water bathm, or you may just dip your feet into the water just to feel relax. You can take a mineral bath. You can require a service of Thai massage or oil therapy massage. These will be totally comfortable.
Lastly, if you think your fun is not enough, then let's spend some nights there. You are allowed to set up a camp, with only 100 Baht as a service fee for one tent. Enjoy your time with friends and family. Have full-time fun. Bath yourself with cool and fresh air.
How to get there
Pha Bong hot spring is in Pha Bong District. You need to go there by head for Khun Yuam County, or keep driving along the Highway No.108. After 10 kilometres, turn right and find your destination.
Our services :