Mae Sai Market: 'Let's touch the atmosphere of Thai-Burmese commerce.'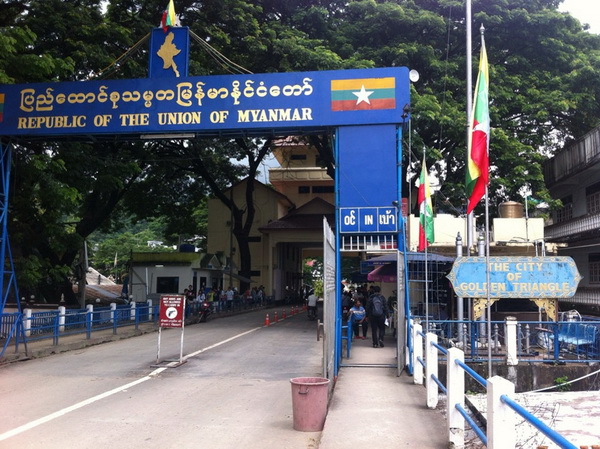 This is still another place that all shopaholics should never miss when they visit Chiang Mai. If you are one of these people and want to change your atmosphere of shopping, from an ordinary market or a mall to somewhere else. Then there is something for you in the province. 
Grab your wallet and visit Mae Sai Market immediately!
Mae Sai Market, or Tachileik Market, has been being a popular shopping district of Chiang Rai for decades. It is located just between the border of Thailand and Myanmar. Therefore you should feel the contemporary commercial smell of these two nations at the same time.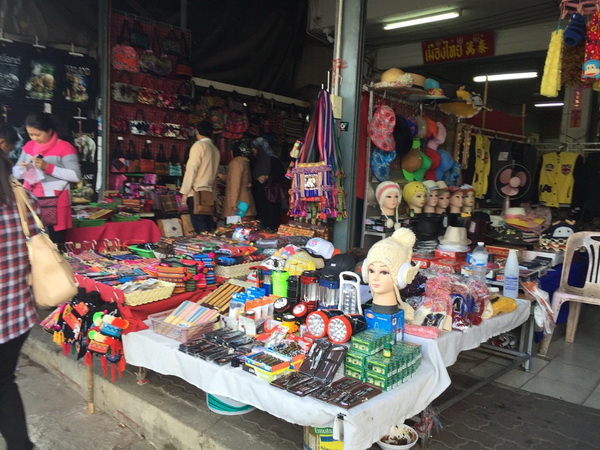 This will be no ordinary market, really. In fact, you will see many types of interesting goods, mostly from China. There are foods, seafoods, toys, cloths, bags, shoes, ornaments, and lots more. 
You will meet many other tourists at the market, both Thai and Burmese. It will be a great time for sure. You will see people from both countries cross their borders to purchase goods from the opposite sides, which looks so lovely and joyful. You may also have a chance of befriending new people, speaking and smiling to each other, and making your day full of happiness.
To be precise, the market is like a representative of friendship between Thailand and Myanmar, starting from the location, which takes place in Mae Sai County of Thailand and Tachileik of Myanmar, to the interaction between the two groups of people.
Beside of shopping, you can also cross Thai border to reach Myanmar. All you have to do is show your ID card or any official document to the autorities, in order to identify yourself. Then you will get a temporary approval document to get into Myanmar. You just step into the country and visit some marvellous tourist attractions, including the model of Shwedagon Pagoda, which originated from the real one in Yangon. You can walk around, take some nice photos and show them to your friends. But, if you hate to walk, you can just hail a motorbike or a tricycle for a tour.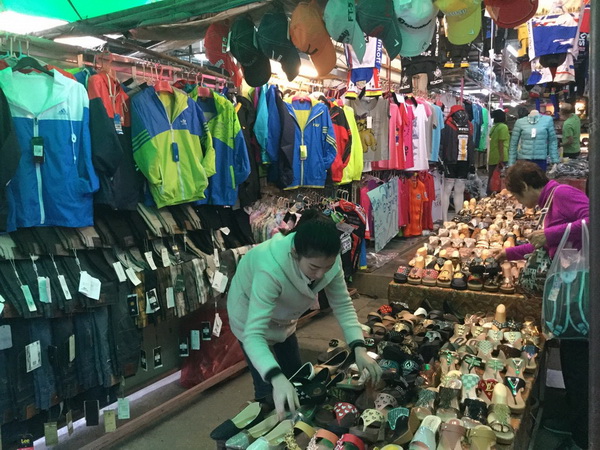 However, there is only one thing that you should be aware of. When you completely get into Myanmar, you may find many other unique goods that you also want to purchase. But, some types of them, for examples, pornographic media, wild animal product, alcohol beverage, pirated goods, may be prohibited from bringing into Thailand. Therefore you should consider about all rules before purchasing anything.
How to get there 
To go to Mae Sai Market, you can drive your car along the Highway No.1. Keep heading for Mae Sai County. By doing so, you can park your car on both sides of the road. Or, you can rent a parking lot under the border bridge for 50 Baht per one car.
If you don't have a car, just grab a green bus that can take you from Chiang Rai to Mae Sai. You will be dropped off at the transport station, which is located just before the market. Then you walk on your feet or if your travel on budget, we can provide a budget tour or if your need the private tour, we can provide to you as well.
Opening hours : Opens daily from 6 am until 6 pm.
Note : Wheelchair users is accessible