Pong Dueat Pa Pae Hot Spring 'Take a bath with hot mineral water, enjoy!'
You know there are many hot springs in northern Thai provinces, including Chiang Mai. San Kamphaeng hot springs may ring a bell to you most. But, there is another one, the one that is also good.
Pong Dueat Pa Pae Hot Spring in Mae Tang County. Have you ever been there before? It not, let's get to know it. It's worthy of visiting like many others.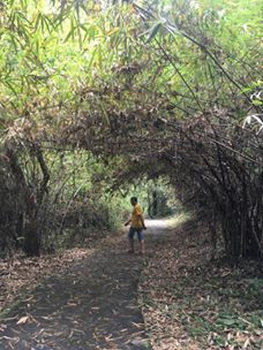 The Hot Spring is a Geyser hot spring. To be precise, it's the biggest Geyser hot spring in Thailand! The water is about 99 degree Celcius and will spring for about 2 metres height every 30 second. That's a beautiful sight.
You may smell sulphur, which is in the water, but don't worry. The smell won't be bad.
You should find 3 separated ponds at the place. The hot spring is in the largest one. There are also bathing rooms for tourists to enjoy taking a bath with hot mineral water. Do you know that natural hot water is good to your skin? Yes. It will stimulate your blood circulation. Also, it can cure some kinds of diseases too. Anyway, it will make you feel comfortable. Put it another way, no matter what you've been through, natural not water should fix your feeling.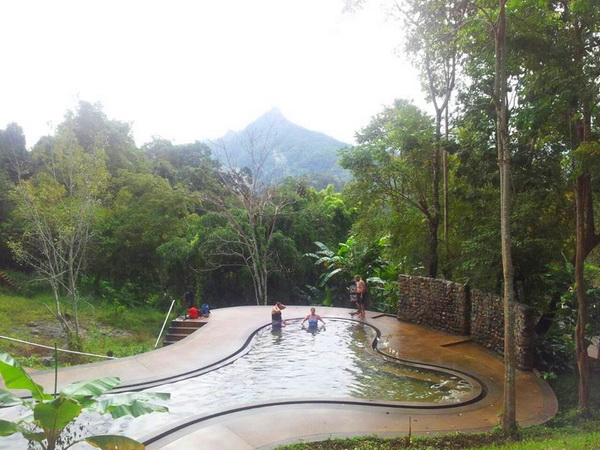 Around the hot spring, it's in fact the area of a national park called 'Huai Nam Dang National Park'. Therefore you can enjoy having a sightseeing too. You can walk around the woodland, take a bunch of photos, join a nature-exploring trip. It will be fun. The hot spring is in the middle of nature like this, it will be perfect. Within the national park, there are some restaurants for you. Don't worry if you get suddenly hungry.
Address:  Pa Pae, Mae Taeng District, Chiang Mai 50150
The admission fee for the national park: 
Adult: 300 Baht per person
Child: 150 Baht per person
Our services :
For this place on the way to Pai, you can combine this program.
Pong Dueat Pa Pae Hot Spring Map