Khun Chang Kian village: 'See Thai Cherry Blossom and  the White Mhong Village.'
In Chiangmai, there are lots more tourist attractions than you know. Although the province is nearly as civilised as Bangkok, but there are still many interesting stories and cultures within. 
Every tourist attraction has its own stories, including Khun Chang Kian village. This name may doesn't ring a bell to you. But as soon as you get to know it, you will totally fall in love with it. 
What is Khun Chang Kian village anyway?
This village is quite similar to a national park, but not exactly, as a national park is much bigger. It is more like an enormous resort area, with trees, flowers, and shelthers around.
The very first thing that you need to see at Khun Chang Kian village is 'Thai Sakura', or 'Nang Phaya Sua Krong'. This kind of tree has pink flowers just like the Japanese Sakura, so beautiful and charming! As soon as you arrive at the village, you will see a bunch of Nang Phaya Sua Krong trees around. Pink color is all over you like cotton candies. Surely, the atmosphere like this is very romantic. Good to go with your love one.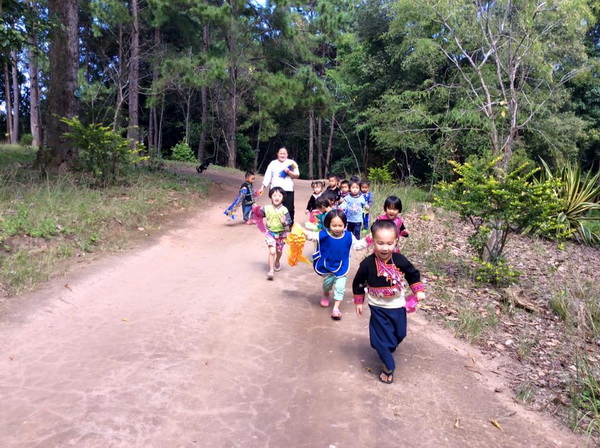 However, the flowers bloom only in winter. Therefore if you want to see them, you should visit Khun Chang Kian during  December to January. But, if you want to be more sure, you should check the information before you go.
As the flowers of Nang Phaya Sua Krong doesn't bloom so long, you don't want to leave your camera at home. Instead, you will want to take a bunch of photos just to keep everything in your memory.
Now, let's see some other highlights within the area of Khun Chang Kian village.
In case you don't realise, Khun Chang Kian village is the location of Research Centre and Agricultural Training Centre. The centre has shelters for tourists, but they're limited, which means there aren't many shelthers. Therefore if you want to spend the nights at Khun Chang Kian village, you may want to book a shelther really fast, or all of them will be full.
The shelters appears as small two-storied houses. Each one can contain about 15 people. There are necessary items inside, for instances, beds, pillows, stoves, fireplaces, etc. This is worthy, really. They're not luxury, but they're really really comfortable. You holidays will not be wasted for sure.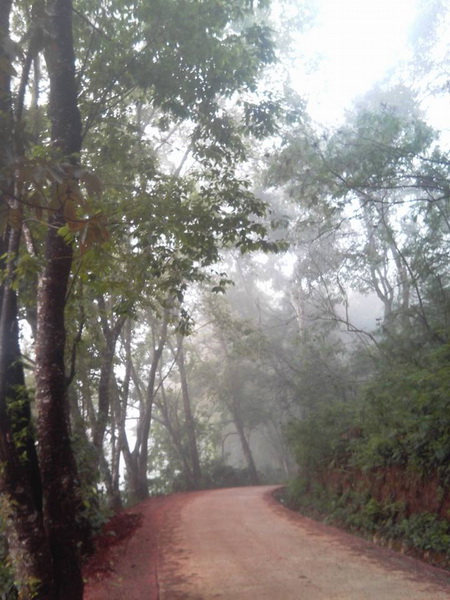 In case you can't book a shelther in time, don't be sad. There is a camping spot at Khun Chang Kian, which you can set up a tent and sleep in the middle of nature.
Staying at the village will not disappoint you at all. Everything is relaxing and will make you feel happy. You will sleep peacefully every nights.
If you feel so cold during you time at Khun Chang Kian, you may get a cup of hot coffee at the coffee shop. For you information, there are coffee-growing fields at the village. Therefore you can be assured that the coffee you drink is totally fresh and delicious.
Beside of all these, there are still another thing at Baan Khun Chang Kian that you shouldn't miss. If you explore a little bit further, you will find the 'White Mhong Village'.
The White Mhong Village is a peaceful village, inhabited by the ethnic group White Mhong. The villagers are friendly and kind. If you see them, don't hesitate to say hello and befriend them. There are cute little Mhong children running arounds also. You can play with them if you want to.
By visiting the Mhong Village, you will gain both happiness and knowledge. The atmosphere is really heart-warming. Beside, you will see how to villagers live and do their local handicrafts. These handicrafts are mainly for sale. You can purchase some as souvenirs. Or, you can drink a cup of coffee again, if you don't mind. The coffee from the Mhong Village is guaranteed to be fresh, as it's made with hand-spinning machines.
How to get there
As Khun Chang Kian village  is located in Muang County, it is quite easy to get there.
The first way to go is to take a personal car. Just use the same route to Doi Suthep and Mong Hill Tribe Village. Try to drive carefully. The roads during the route is not as smooth as you may think.
The second way to go is to take a public truck to give you a ride. The travel fee is about 200 Baht/Person, which already includes the going trip and the leaving trip.
And the last way, you can visit there by private tour. It is comfortable and safety or If you have limit on a budget, we can provide a budget tour to you as well.
Entrance fee & opening hours : Open from 6.00am to 8.00pm. The admission is free.
Note : Not accessible for wheelchair user.
Khun Chang Kian Village Map