Ban Mae Sam Laeb 'Reach the border of Myanmar by a boat.'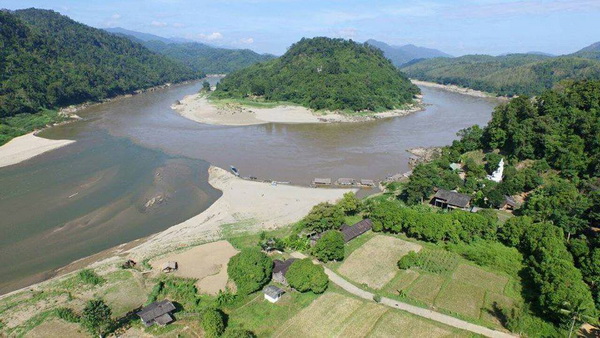 Visiting a foreign country is not as difficult as you think. You don't have to take a long flight just to reach one place. On the contrary, you can even reach one by a short sailing trip.
Here we're talking about countries that are close to each other, for examples, Thailand and Myanmar. If you live in Thailand and want to change your atmosphere by visiting a different land, then this should be one of your choice. You can travel from Thailand to Myanmar in no time. You don't need a plane. All you need is your heart, your medium amount of money, and all necessary personal items.
One of convenient ways to go to Myanmar, is to start from Ban Mae Sam Laeb in Mae Hong Son. Here is where you can sail a boat to reach it.
Ban Mae Sam Laeb is the name of a village near Salawin River. It looks so beautiful, with the scenery of moutains surrounding little houses and the river.
Ban Mae Sam Laeb started from being a small community with several houses. Until the commercial situation has been improved and political chaos happened, Burmese people started to evacuated themselves into the village. These people built more houses for them to live new lives. Now that can tell the reason why you see a lot of houses at Ban Mae Sam Laeb nowadays. Beside of the houses, you will see various types of villagers too. There are Muslims, Shan people, Karen people etc.
It's not an ordinary village, but a heart-warming village for both Thai and Burmese. Their friendship has been existing for years until now. They can cross each other's borders if they want to see each other. There is nothing but the river that separates them from each other.
Of course, the you will want to do when you go there, is sailing along Salawin River. You can sail from the village to Sob Moey County, or Ta Song Yang County, which is in Tak Province. Or you can saill across the river to get in the Burmse border, just to take a look around and see how people live. This is a good opportunity for learning. You will know more about Burmese culture and lifestyle.
After sailing a boat, you may have a sightseeing around the village.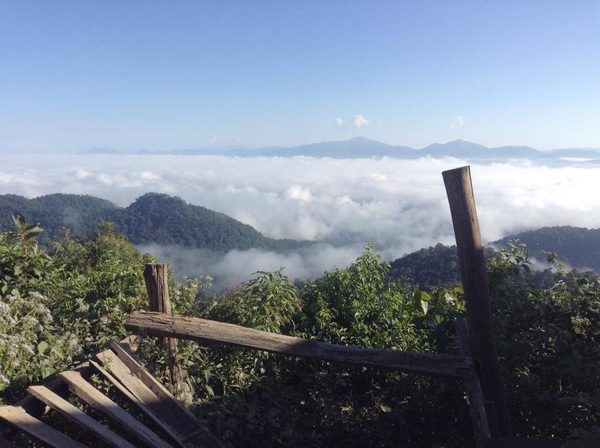 How to get there
To get to the village in a convenient way, you should just take a van or something similar. The village is located in Mae Sariang County.
We are travel agency in Chiang Mai. We can provide the private tour from Chiang Mai to Mae Hong Son with good service and reasonable price.
Note : Not accessible for wheelchair user