Lok Moli Temple: 'See the stunning Lanna architectures.'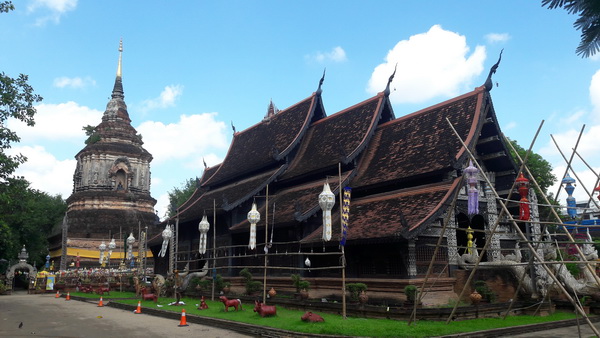 There are many many places in Chiang Mai that you can learn about Lanna history, as Chiang Mai was once a part of Lanna Kingdom. You can go to a museum of history to see all necessary information in texts and pictures, or you can visit a historic temple like 'Lok Moli Temple', to see all real architectures by yourself.
Lok Moli Temple is a historic temple located in Muang County of Chiang Mai. It is over 500 years old. The legend doesn't say much about the exact establishment date. That doesn't matter anyway, because the name of the temple appeared for the first time in the year 1367. The year was a part of the period of Phaya Guena, the 6th king of Lanna Kingdom. Therefore, it is possible that the temple was probably built somewhere around the period.
For your information, Lok Moli Temple was once a filming location of the Thai movie 'The Legend of Suriyothai'. If you have watched it, surely you must remember the scene that King Chairachathirat led his army from Ayutthaya to fight with the army of Lanna. Yes. The scene took place at Lok Moli Temple. But, if you really don't remember any of these, perhaps you should watch the movie again and notice the scene carefully.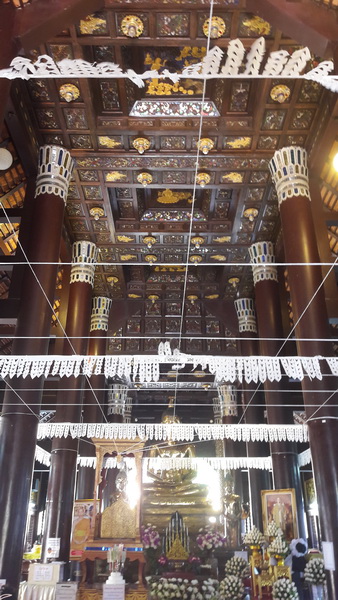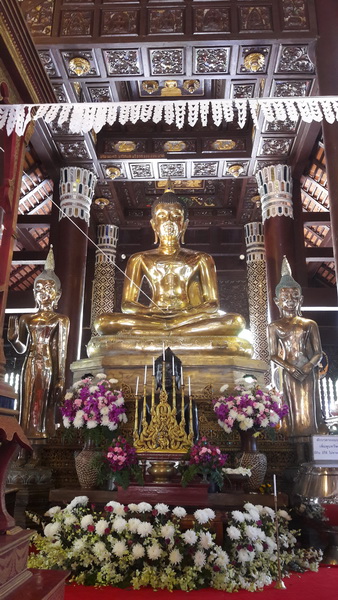 Now that you arrive at Lok Moli Temple, there are lots of important architectures , mostly Lanna style, within the area, all of which you should never miss. You can choose to visit some of these, or you can visit them all if you have enough time.
The Chedi : The legend says, the chedi was probably built in the end of 21st Buddhist era. However, its appearance is quite unique. You will see that it looks like a stone castle, which seems old but valuable.
The Vihara : From an abondoned, rusted architecture to a renovated architecture, this vihara looks so beautiful in Lanna style. There are wooden carvings around. Just go and see them.
The Principle Buddha's Statue : The statue appears in meditation manner. You can go and pay your respect, just for your own good fortune.
The Gate : This thing was decorated in Lanna style and it was located just in front of the vihara. There is no way you can not see it.
The Monk's House : This monk's house is special. It doesn't look like any other monks' houses at all. Normally, monks' houses are made of wood and there aren't any additional decoration. But, this monk's house at Lok Moli Temple, it looks so luxury in Lanna style and various stone carvings. You must want to take your camera to snap at leat one or two photos, or you may miss a beautiful thing like this forever.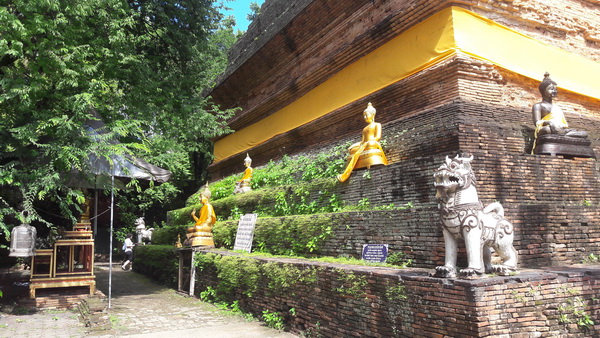 Not only that. Beside of admiring these architectures, you can also attend some special festivals held at Lok Moli Temple, for examples, Songkran Festival or Buddhist ordination.
You can visit the temple any day you want to. Just go with your friends and family, to see all marvellous things together. Or, if it is your birthday, you may go there to make merit as a celebration.
Only remember that this is a historic place. So you should behave yourself properly all the time. Don't talk too loud. Don't drop trash on the ground. Don't sneer at any of the architectures. And, don't dress in inappropriate clothes too. If you can do all these, the temple will be a happy place for everyone, including you.
How to get there 
Lok Moli Temple is located at 229, Manee Nopparat Road, Sri Phoom District, Muang County, Chiang Mai Province.
You can start your trip by following Manee Nopparat Road. During this, you should look for a PTT Gas Station. As soon as you found it, you should find Lok Moli Temple located just before it too. Beside, there is also Manee Nopparat 2nd Block between the temple and the gas station. Just drive carefully if you are not so sure about the route. Or, if you still worry, you can ask someone to drive for you instead, someone that knows all way around.
If you don't have a car, you can take a red truck or Tuk Tuk instead. Just tell the driver where you want to go. But the travel fee won't be fixed, as it should depend on the consideration of the driver or you can book the private tour with us which we will arrange tour package to see another place as well.
Entrance fee & opening hours :  Open 06.00 am. 05.00 pm. for chapel and 24 hr. for the ground temple. The admission is free.
Note : Wheelchair user is accessible.