Ket Karam Temple: 'A fortunate temple for whoever born in year of the dog.'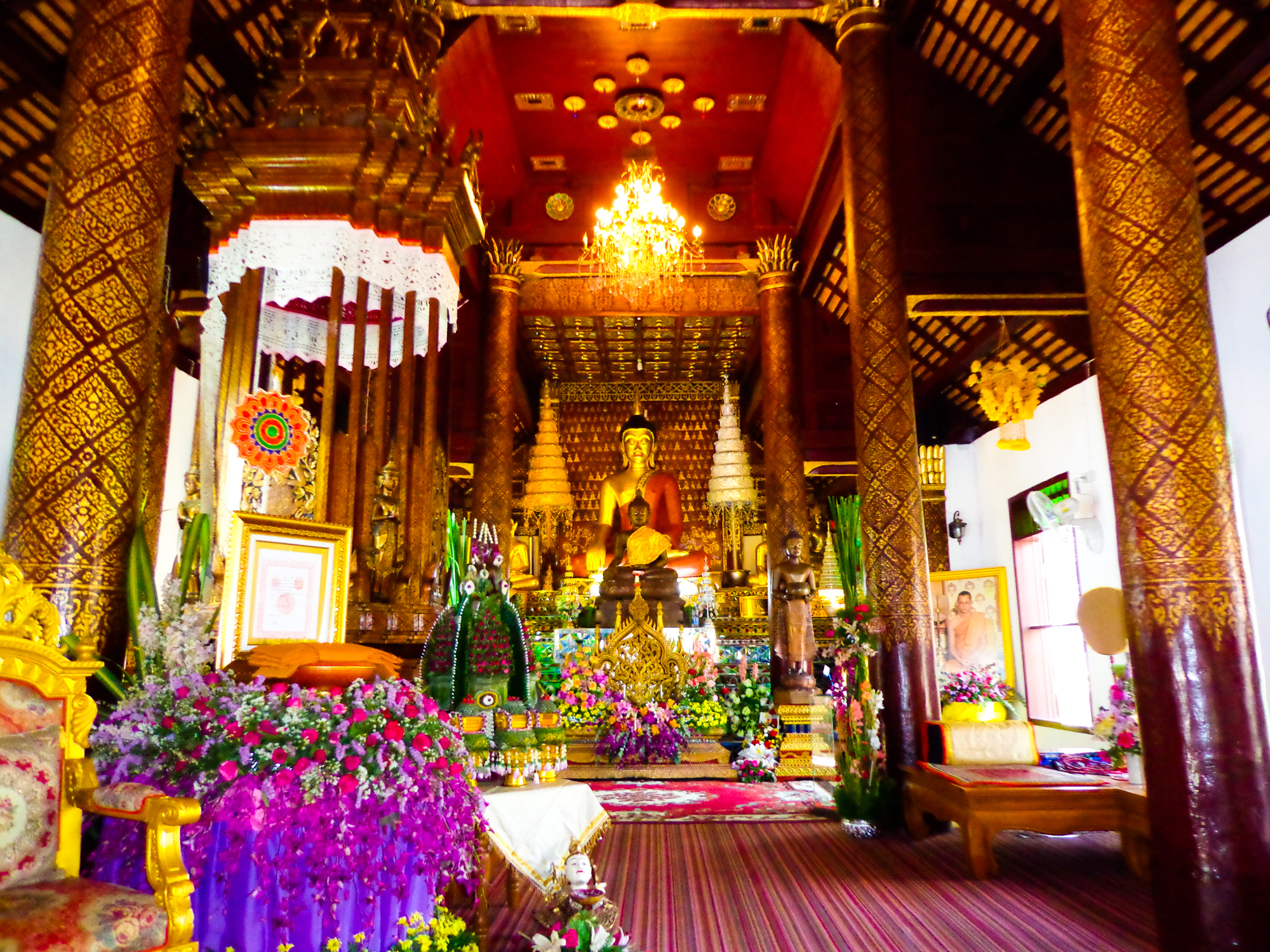 Getting into a temple is good, as you will have a chance of paying respect to all holy things. Your mind will be at peace. You will pray for someone you love. You can wish for your own luck and happiness. 
Moreover, getting into a temple can help you to learn more about history of each land. For an example, if you visit a temple in Chiang Mai, you will probably gain some knowledge of Lanna history, as Chiang Mai was once a part of Lanna Kingdom. 
Now, if you're really interested in all these, there are countless temples in Chiang Mai that you can go and pay your respect, or wander around to see some historic evidences. However, if you still don't know which one you should go, you can visit this one, 'Ket Karam Temple.
The location of Ket Karam Temple is somewhere around Ping River. The temple is quite well-known, because it is the storage of the Buddha's relics 'Chedi Kade Kaew Chula Manee', which is a valuable archaeological evidence. And, for your information, the relics is the fortunate symbol for whoever born in year of the dog. The legend says, if you were born in year of the dog and you pay respect to the relics, you will gain good lucks and all bad lucks will go away. You should meet happiness and success for your whole life.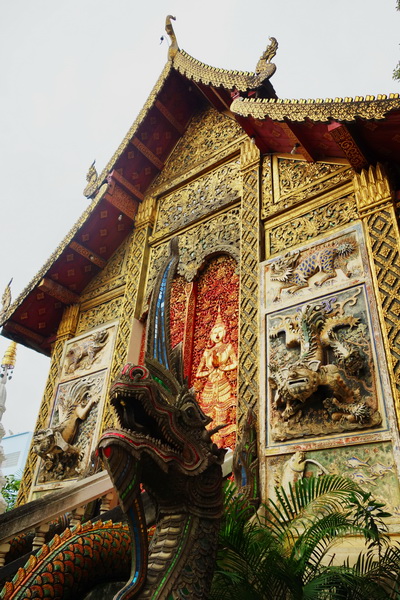 There have been being stories of Ket Karam Temple ever since the past. Long time ago, Ket Karam Temple was a glorious commercial district. There were many people inhabited there. One of the big roles that helped the community became successful, is Ping River. The river has provide water for villagers around there. Without it, villagers might haven't got chances of trading goods, living their lives, or growing things.
Unfortunately, the successful trade was ended in the year 1889, as there was a chaos. A used-to-be commercial district was therefore changed into a peaceful inhabiting community instead.
Years passed, now Ket Karam Temple is a beautiful and stunning religious place. Many tourists visit there most every day.
There are many valuable and historic architectures around the area.  Here are some of them.
Chedi Chula Manee : The legend says, Indra dwells here as his second heaven.
The Ubosot : There is a strict rule says that tourists are not allowed to go in there, as the ubosot is a very holy place. It will be open for usage only when there is a priesthood ceremony.
The Vihara : People believed that it was built in the period of Rattanakosin Kingdom.
Sala Batr Building : You may not possibly believe that this architecture is older than 100 years! Even it has been existing for a very long time, but its value has never gone anywhere. There are fabulous murals inside the building. Most of these are Chinese murals, for eamples, lotuses, chickens etc.
Ket Karam Temple School : As soon as you enter the temple area, you should spot this school near the entrance, just on the left side.
Wat Kade Karam Museum : This architecture had been the abbots' shelter, but it was reformed into a museum later. There are many ancient and valuable exhibitions inside, for examples, fabrics, weapons, money etc. You should never miss all of these, or you may don't have a chance of seeing them again.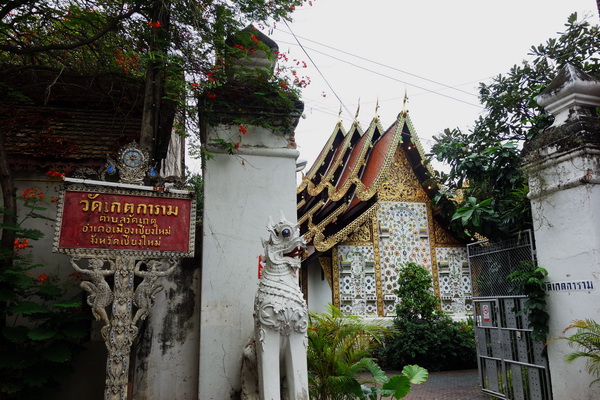 Long story shot, Ket Karam Temple is a good place to learn history, and a good place for comforting your own mind. If you don't know what to do on your holidays, you may find some time to visit the temple with your friends and family. Just remember, always dress politely. No shorts. No slippers. No sexy clothes. Also, always keep the area clean.
The temple is available everyday, from 8:00-16:00. Going there in the morning will be best, as the weather will be fresh and cool.
How to get there
The temple is located just on Charoenrad Road, Muang, Chiang Mai.
Just start your trip from the downtown. Try to drive cross Nawarat Bridge. Then, turn left and continue along Ping River carefully. Not so long, you will see the Good View Restaurant and Riverside. Keep going along that path for about 200 metres. Finally, you will see a junction, which you should turn right to see find the temple. If you don't have a car, you can hire a red truck or Tuk-Tuk to give you a ride instead. Just tell your destination to the driver, the cast around 30-50 THB or you can book the car rental with driver with us.
Entrance fee & opening hours : Open from 6:00 am. until 6:00 pm. Museum 9.00am to 4.00pm (Closed Sundays). The admission is free.
Note : Wheelchair user is accessible for temple
Our services :