Chiang Mai National Museum: 'The place you can learn about northern Thai history.'
In the age that all technologies are developed so fast, many people may don't pay much attention to history, including valuable history like northern Thai history. This shouldn't happen. History may be old stories that have already passed, but it should not be forget anyway. If you have watched the film 'Night at the Museum', you will remember the quote of President Theodore Roosevelt that stated, 'The more you know about the past, the better prepare you are for the future.' Now that quote is true, really. Even history already happened, but it has never gone anywhere. Therefore we should educate it to learn some mistakes or ideas from the past and apply them to your future. 
Same as northern Thai history, we should teach our children and grandchildren to learn about it, not letting it disappear into the clouds. 
And, if you want to start getting your kids to learn about the past, you may wonder where you can start. Well, let's start in a museum, that will best. A museum is easy to visit and there are many museums of northern Thai history, including those in Chiang Mai. 
One of these museums is 'Chiang Mai National Museum'. Let's get to know more about it.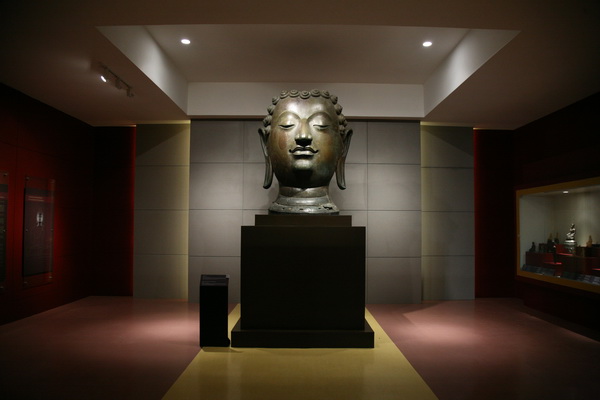 Chiang Mai National Museum is located near Wat Ched Yod. It is an ethnology museum, which displays many objects about northern Thai history, for examples, statues, fabrics, weapons, models, pictures, texts etc. You will learn most eveything about people in northern Thai history, from their normal life, geology, to types of arts and cultures.
The museum was open for tourists in the year 1973 by Queen Sirikit. However, it is under the care of the Fine Arts Department now.
The musuem is not very big. It is quiet, actually. But it is still one of the most valuable museum. In fact, a quiet atmosphere like this is great, as you can pay more attention to your learning.
You can walk around to see all exhibitions. You can even take their photos, but before doing so, you should ask for permission from a museum staff first.
If you worry that you may not understand about some exhibitions, don't worry. There are texts and signs written the explanations about everything, both in Thai and English.
How to get there 
Chiang Mai National Museum is located on Chiang Mai-Lampang Road, nearby Wat Ched Yod, Chang Phuak District, Muang, Chiang Mai Province.
The very first way to go there is to drive a car or motorcycle. You start your engine at Huai Kaew Road, in Chiang Mai downtown. Then, turn your wheel and get into Super Highway Road. Keep going until you pass Wat Ched Yod. In a very moment, you will see Chiang Mai National Museum.
If you can't drive or don't have a car, you can hire a red truck or Tuk-Tuk to give you a ride instead. Just tell your destination to the driver or you can book the car rental with driver, service by air-con vehicle make you more comfortable for your trip.
Entrance fee & opening hours : Open from 9:00 am. until 4:00 pm. The admission is 30 THB per person
Note : Not accessible for wheelchair user
Chiang Mai National Museum Map