Huay Tung Tao the Wonderfully Relaxing Place
Escape from Chiang Mai City – Lazing and Relaxing at Huay Tung Tao Lake
Huay Tung Tao is a little gem just outside the city that is perfect for chilling out. if you're looking to escape the busy city. Everyone needs a breath of fresh air every once in a while and whether you just want to relax or engage in activities like swimming, cycling or running.  Huay Tung Tao Lake is the perfect destination for all of these and more.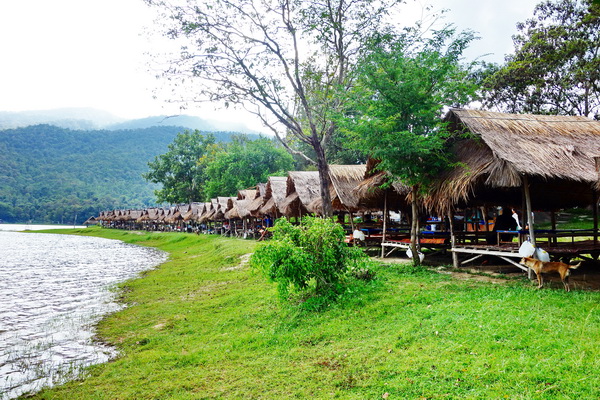 Huay Tung Tao is a huge man-made lake at the feet of Doi Suthep mountains.  Huay Tung Tao Reservoir is located at Don Kaeo Sub-District, Mae Rim District. It is considered as a pattern village due to a royal thought as well as a tourist attraction on a military zone.  Huay Tung Tao Reservoir was built by the will of His Majesty King Bhumibol in order to solve water scarcity problem among nearby area.
Once you arrive at Huay Tung Tao Lake you'll immediately notice the tranquil and laid back atmosphere. It is surrounded by beautiful nature and there is a sand coast along the reservoir which is pretty much like seashore. Swim ring, paddle boat, and pedal boat rental services are provided in the area at cheap price. If you are a fishing lover, you will be fascinating with the water raft that was provided for fishing activity. Besides, you will be enjoying a variety of activities such as a parachute jump, game zones, paintball, ATV car ride, and so on. Plus, you can spend a night here as the lodging and the camping area is provided.
Parking your car and choosing your lakeside location. All along the lakeside are small wooden stalls about twenty restaurants that you can get shelter from the sun, order some cheap food or cool down with a couple of cold drinks. The restaurant's menus are written in both Thai and English. However, the staff doesn't speak much English, so pointing and holding up fingers is the way to order if you don't speak restaurant Thai. They also have water, beer and bottles of whiskey available to buy.
There are also vendors walk around the lake selling snacks for 20 baht per packet or three packets for 50 baht. They offer fresh cut fruit, boiled peanuts, spicy nuts, squid sticks, and even fried bugs. There are also ice cream carts that slowly make their way around to each table selling cold goodies.
Thing to do at Huay Tung Tao
swim : If you brought your swimwear, you can go for a bath in the lake by the huts. The water is usually pretty warm and not too deep in the area that is marked for bathing. In some parts it's not really suited for swimming, but at least you can cool down a bit or grab one of the available rubber rings to enjoy a cold drink while floating in the water. Families with kids will definitely have a blast here.
swan pedal boat : Another great thing to do at Huay Tung Tao Lake is renting a swan pedal boat. You can enjoy a last view of the mountains from the middle of the lake before you head back home. The shop that rents them out can be a little bit hard to spot if you drive around the lake counter-clockwise, so be on the lookout!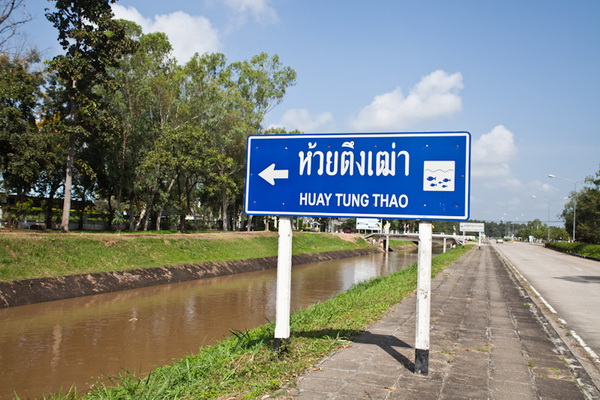 Huay Tung Tao has a peaceful lake, mountain views, cheap Thai food, almost no foreign tourist activity, and kittens and puppies running amok. Not many international tourists visit this hidden gem, no tour buses turn up enmass and encroach on the surroundings, it is more of a locals hang out.
Huay Tung Tao a pleasant place to relax well out of the tourist zone
Getting to Huay Tung Tao :
Huay Tung Tao Lake is located approximately 12KM from the city center of Chiang Mai. To get there from the city, you would drive north on the canal road towards Mae Rim, passing the 700 year stadium. There will be a sign to turn left off the canal road approximately 2KM past the 700 year stadium, follow the sign to the security gate, where you will be charged a 20THB fee. Continue through the gate to the lake just a few hundred meters. We can provide a car rental with driver for more comfortable for your group.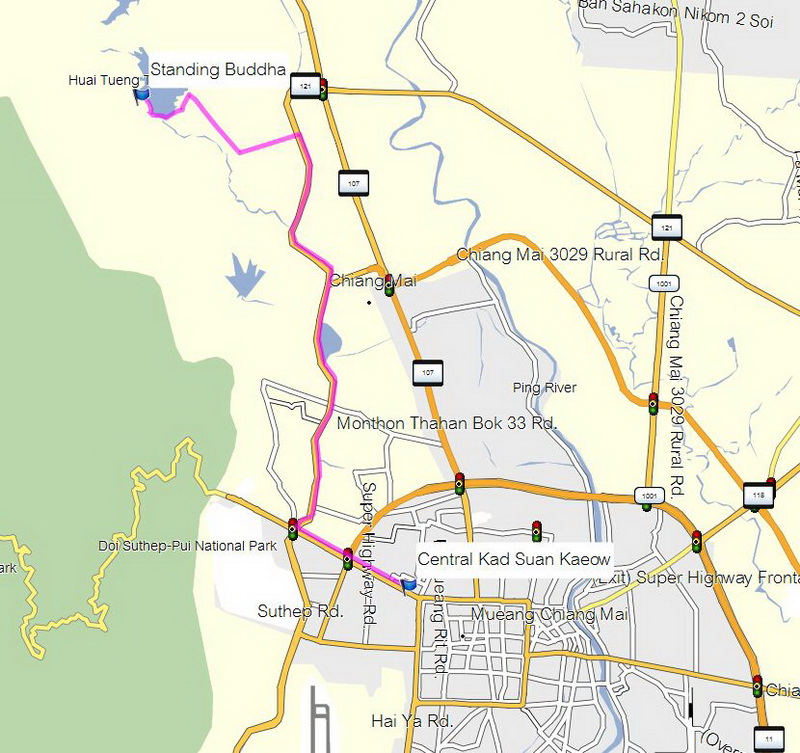 Operating day : Open daily from 09.00 until 18:00, the hut closes at 5pm though so you can get in for free after that and it makes a nice stage to watch the sunset over the glassy waters. It's very popular at weekends.  Avoid the weekends if you want to avoid being surrounded by lots of people
It's very popular at weekends.  Avoid the weekends if you want to avoid being surrounded by lots of people
There is a park fee : 50 baht per foreigner and 20 baht per Thai resident.
Address : 107 Don Kaeo Sub-District, Mae Rim District
Note : Wheelchair user is accessible
Our services :
Private tour to Huay Tung Tao
Price/Car

Pickup Time

Depend on your requirement