Chiang Mai Travel Agency
Chiang Mai Tour Packages , Trekking and Activity
Finding a magical city of culture route and friendly people in Chiang Mai and Northern Thailand. We have many tour selections such as various budget tour, sightseeing tour, trekking tour, adventure tour, Hotels with Special Rate and private tour packages in Chiang Mai, Chiang Rai, Pai and Mae Hong Son. All tours are fully investigated and inspected before they are offered to customers. Our clients are able to plan the trip on the plan you need that we can provide and advice the best way in exactly. We pleasure to service for group tours, group seminar in Chiang Mai and Chiang Mai Golf Package as well with a professional team. Especially, we also guarantee with the best agency rate! Although we offer the lowest prices but we confirm for the good quality of all tours !!
Program Tours in Chiangmai and Northern Provinces
Please, view our sample tours below. The tours are always available to suit your particular need. Each tour packages are easy to make a reservation and prompt email response from our customer service. Please, don't hesitate to contact or have an enquiry with us.

Enjoy and comfort your holiday in The Northern of Thailand with friend and family in private group
Save your cost with joint in group tour, visit all highlights and the activities be included in packages
Make your own time exclusively with variety of Chiang Mai tours for tour groups of any size
Highlights of Chiang Mai Trekking only walk combine with elephant trek, bamboo and white water rafting
Visit a charming city that provides the perfect base for exploring the scenic and cultural
Explore the surrounding nature & historical sites and what Mae Hong Son has to offer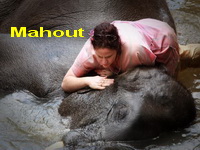 Join us on the elephant training program, elephant care and other activity with elephant
Feeling like bird eye view. One of the most exciting things that you can do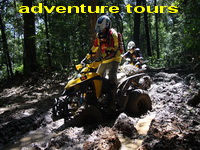 A variety of adventure tours in Chiang Mai which includes ATV, White Water Rafting, Aircraft, Cycling, Abseiling
Arranges customized golf packages in Chiang Mai and North of Thailand to book tee time, transport and hotels with special rate
Popular activity in Chiang Mai is attending Khantoke Dinners and Cultural Shows or Dinner cruise along main river
Choose to learn how to cook your favourite dishes and a local market trip to show the fresh ingredients, have to use in class
Special Program for this Season
Any questions and design your own trip of any size.